Police Use Of Force Needs Full Condemnation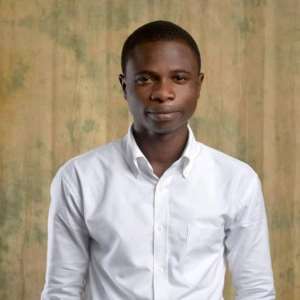 Our society holds the saying that action speaks better than words. However mindful of circumstances surrounding the ignored Adentan footbridge and some pressing issues of national concern, one may be justified to assert that violence speaks better than words.
Prior to the civil protest, footbridge along the Adentan highway was left abandoned by govt and state institutions to rot. Infact government shamefully failed to realize the proactive need of coming to the aid of Adenta to fix footbridge on the the stretch upon reported deaths.
Considering government refusal, citizens resort to protest to register public displeasure only to suffer brutalities from the police. This act is unprofessional and needs condemnation squarely. Is it the case that innocent citizens cannot protest on developmental issues that affects their livelihood?
The death toll on that stretch has reached 194 and certainly the protest was to seek immediate government intervention since persistent call has proved futile.
Clearly, lack of attention from government led to this situation. Government failed to demonstrate responsiveness expected to the growing concerns of citizens of Adenta. Social expectation requires state managers to provide services and respond to public call when needed.
Further, Police officers tasked with law enforcement must come to the understanding that the use of force has no place in modern society. It leads to abuse and disregard respect for human rights.
Internationally, the use of force is even condemned in foreign relations among countries by the United Nations Charter.
The officers identified in this unprofessional act must not only bow down their heads in same but also punished for misconduct.
Government has now announced to fix the problem within three months.
Why must it take civil protest to achieve this result?
Are we justified to say that violence speaks better than words?