Bureaucratic Systems To Blame For Delayed Payment Of NASPA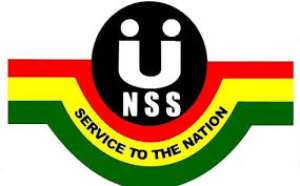 By Joseph Agrace Wiyorbie/Crossland Asante-Agyemang
Sekondi 13 Oct, GNA - The Western Regional Director of National Service Scheme (NSS), Mr Okatakyie Amankwah Afrifa has said the delay in the payments of National Service Personnel Allowance (NSPA) is due to the delays in the submissions of monthly reports by personnel coupled with others administrative functions.
He said the bureaucratic systems of government to disburse funds to pay National 'Service Personnel (NSP) was another challenge causing the delay in the payment of the allowance.
Mr Afrifa who disclosed this to the Ghana News Agency in an interview explained that payments of NSPA went through a lot of processes before it could be paid, adding that some e-zwich cards of service personnel were yet to be approved due to the unconsolidated banking system in the country.
He in this regard urged service personnel to check their dashboard through the NSS portal to make sure their e-zwich accounts were approved before payment of NSP allowance was effected.
He said the inability of some managers to endorse monthly duty forms of personnel for early processing of the allowance was another factor for the delay in payment of the allowance.
He urged them to note that their first and foremost loyalty was to the state, which was stipulated in the 1992 constitution of Ghana that all citizens who undergo any tertiary institution accredited by national accreditation board must serve the nation by undertaking national service obligation to the state in accordance with the provision of Act 426.
Mr Afrifa therefore advised service personnel to exercise patience and work hard at their various stations to earn their allowances.