The Gross Incompetence Exhibited By Bawumia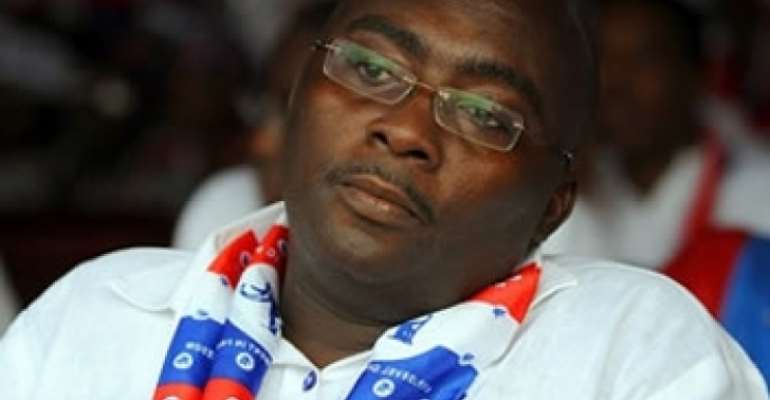 Prior to the 2016 elections, Dr Bawumiah made it look as if the NPP was the competent party ever to steer the affairs of our homeland Ghana and make it look like Heaven not knowing it was _adanko daadaa adwee competence_
In fact as head of the economic management team Dr. Bawumia has exhibited gross incompetence as far as managing of the country's economy is concern
The dollar he claimed not long ago to have arrested and given the key to the IGP who under his term insecurity has become rampant and normalised like a guy proposing to a lady has broke jail.
The cedi keeps depreciating against the dollar
_is this the competence?_
Fuel price which Bawumia claimed not to increase when given the nod has under his term increased by 53% in less than two years, _is this Bawumiah's competence?_
The prices of goods and services has kept on increasing day by day yet they claim inflation has reduced.What type of deflation is that?
The self acclaimed economic Messiah who claimed close to seven banks will collapse if there is no change of government has recorded five banks collapsing under his watch
Then why the change?
_where is Bawumia's competence?_
Bawumia said he has worked in BOG before and that Ghana is so rich that they can develop the country without borrowing yet borrowing is hitting this government helter skeltally but they can't point to even one KVIP or a unit classroom built left alone briefing us with the country's debt stock as at now.
Hmmm I thought the incompetent and failed vice president said the NDC's do not read only to wake up and witness Dr Bawumia donating *expired products* to flood victims.
What a disgrace
The question is didn't the self acclaimed reader now read?
Hahahaa!! Bawumiah couldn't just read expiry date.The most disgusting and heart breaking thing is that,Dr Bawumia himself has his brother-in-law Abu Ramadan to be the deputy director general of NADMO who takes decision as to which and what goods are to be stored in NADMO offices and could store the offices with expired products and go to his own home region and share to already affected flood victims by Bawumia himself.
If this is not *wickedness* at the highest level, I can't compare it to any other thing.
You can engage in all the sharing of rice and oil u want but if your fundamentals are weak,the expiry date will expose you.
In fact the expiry date has exposed *Dr Bawupoison*
_This super incompetence is indeed stinking and needs not to be tolerated anymore_
*Operation change the change*
2020 JM b3ba biom
Jesus Never Fails
Queenstarba Kwasi Appih Shadrach_