Mr. President; Financial Sector Crisis – A Quick Fix Or A Right Fix?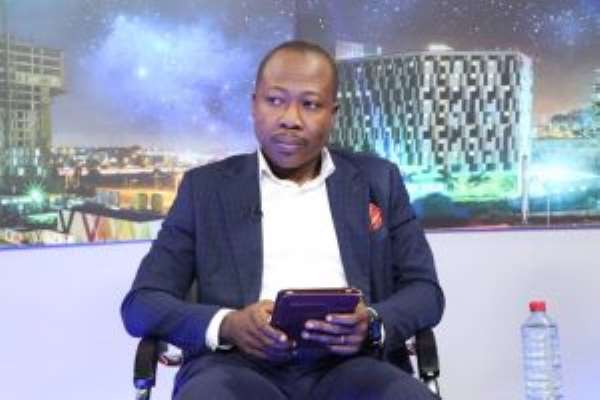 Aftermath of the financial crisis in 2008 and its downturn effect on our economy and financial sector to be specific had seen Ghana trying all sort of programs based on the capitalist administration shifting more towards socialism and the socialist coursing towards capitalism.
Many nations tried different approaches that were unpopular to economist and financial sector players and other tried the more popular approach by providing subsidies; Ghana took the latter option and we ended up creating a fissure that undermines the very system we sort to protect.
Mr. President it is in my view that you have the greatest opportunity to correct these fissures in our financial sector for the future thus, your approach must be similar to the Geithner-Paulson-Bernanke strategy that was seen as protecting C.E.Os and Wall Street, the very people blamed for the financial collapse a decade ago.
Yet it was deregulation that caused America a shock that sunk over US$5trillion for allowing banks to trade in hedging and derivatives.
You in no doubt inherited an economy that has been poorly run and a weak financial sector, but that certainly is not enough excuse to get it wrong, fix it and fix it right for the long-term – you owe it to the future generation.
The Economic Statistics
I am a firm believer of economic indicators and statistics but don't get it twisted they can be deceptive if not well analysed. I am no economist I am just a realist, so forgive me if I sounded ignorant but the truth is, those statistics will not tell you that credit crunch depresses investment and our approach and response to the happenings within the financial sector has created this very situation.
The statistics are getting better but credit is getting tighter all because of the approach by your economic handlers in achieving statistics that will not translate itself to financial recovery in the long run but the same quick fix that will send us back to where we came from.
The big question is how did we achieve these statistics, and I will attempt an answer:
• We have refused to spend and pay for bills we owe thus budget deficit have been minimized.
• Gold and Oil prices have increased plus increase in oil production resulting in positive balance of payment.
• Liquidity have been tightened forcing prices down hence inflation is now a single-digit
• We have raised taxes and the books are looking good achieving our projected targets in relation to tax revenues in sight.
We are dangerously living on borrowed times and I wonder if these statistics can stand the test of time but that is for posterity. Again, your handlers should stop using time series in predicting the outcome of inputs but rather to use a more accounting-base structural analysis that looks at demands and supply with keenly observing market behaviour.
Our Response
Your response to the financial sector crisis has been to nationalize some banks by coming to the market to borrow from investors at the expense of the taxpayer only to nationalize these banks in trouble; well the truth is all the commercial banks are in trouble.
Your response took credit away from industry further crunching credit that was already scarce and overly expensive. Confidence in the financial sector has been erased by your response, thus the panic withdrawals which, will further worsen our plight
Mr. President your handlers will tell you to nationalize the financial sector to save depositors because a bailout will be a subsidy to investors whose actions and inactions brought us to this point:
• Investors who took risk to earn more must also bear the losses.
• If we put in a plan we cannot be sure of its outcome in the immediate future with weak supervision
• Investors will not buy liquid and opaque assets from trouble sellers
I disagree, if the above was what your economic handlers told you. It was a nice excuse to take the easy way out that further weakens the financial sector and takes away confidence.
Government have borrowed from investors GHS12billion to fix the sector and the same investors would have to cough out additional capital to meet the new capital requirement by the regulator yet at the same time I have not seen any effort towards the tightening of regulations neither is the regulator being restructured.
Looking Right
The gravest risk our economy faces from the relatively short-term commercial paper such us what government is engaged in will collapse solvent and profitable businesses with their inability to attract working capital, promoting unemployment.
There is a high impairment of banks capital as banks write off bad loans, a sign of recession and not depression. The on-going fall in banks capital is already forcing our banks to cut back their outstanding loans and this will affect most investment projects like new buildings and machinery.
We could have prevented some of the happenings if we had cut the rhetoric's and concentrated on attracting private capital flow into the banking sector by rearranging the sector with investors on board, a more rightist approach would have save the situation and give confidence to the sector while freeing credit to more solvent and profitable businesses. This approach would at the same time significantly dilute current investor holdings in our banks or completely take away their holdings in the banking sector.
Mr. President it's not too late to get it right, we can make amends but only if we accept the situation as crisis and work towards it with all options critically analysed with the long-term in mind lest we open up the fissures and cause more problems for our Cedi and a financial sector that cannot support our growth agenda.