Has UniBank been Maliciously Collapsed by Bank of Ghana?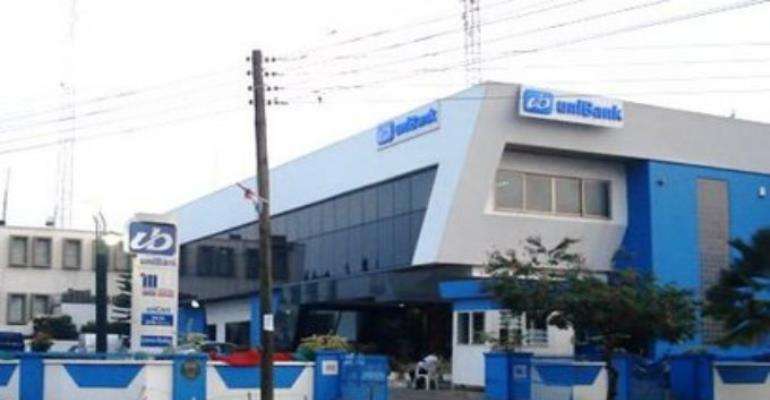 I had all along decided not to dabble in the officially announced collapse and the subsequent consolidation of some indigenous banks in Ghana until I have had a bit of informative idea about the whole saga. How I wish the ulterior motive behind the demise of some of the five banks with their concomitant consolidation into a single bank, purportedly for the benefit of the depositors, creditors, shareholders and the economy of Ghana, was not made in bad faith.
Why do I say this? It is based on written information received on my WhatsApp page sometime ago when there was an alleged plot to collapse the businesses of some particular people while empowering others. Even though I could not believe the authenticity of that message, the serious damage I could see it to cause should it become public knowledge, prevented me from sharing it. However, I emailed it to ONLY one person in Ghana to ascertain its credibility or otherwise, and to deal with it accordingly.
A few months later, some banks started collapsing. Not being a banker and without much knowledge about how banks are set up with the entailed regulatory requirements, I held my calm without rushing to make a fool of myself by chipping in only to backtrack afterwards because I failed to do my homework properly.
Now that I have had an opportunity to read about some of the statements contained in the KPMG's report, especially on uniBank, I am beginning to have my doubts. It seems the WhatsApp message I received sometime ago is manifesting before my own "koro koro" (naked) eyes as a Nigerian will say. I am beginning to give accentuated credence to that plot if proper and unquestionable reasons are not assigned to why uniBank has been declared dysfunctional hence its takeover and/or consolidation with others into a single bank to be owned by the government or whoever.
Let me pause to recount a bit of history to jog the memory of Ghanaians about how mischievous or diabolical some past Presidents or governments had been to some particular tribe members in Ghana all with the intent to bringing the tribe or their eminent members, especially the rich businessmen among them, down. They do this out of envy and other reasons only known to themselves. In former President J. J. Rawlings' era, he targeted the rich Akan businessmen or industrialists. He maliciously confiscated and/or collapsed the companies of Messrs B. A. Mensah of International Tobacco Ghana Ltd (ITG), Siaw of Tata Brewery, Appiah Minka of Apino Soap etc. During the late President Atta Mills cum John Dramani Mahama's NDC governments' time, they collapsed pharmaceutical businesses and others belonging to some Ashantis or Akans. Was their opinion not allegedly informed by the views, either written or otherwise, by the late massacred Professor Kofi Awonoor who met his untimely death in Kenya?
KPMG were nominated by the Bank of Ghana (BoG) to manage uniBank for six months when the bank was allegedly in distress. KPMG then wrote a report to BoG subsequent upon which uniBank was confiscated along with four others to be consolidated into one Bank called Consolidated Bank. It was accused of some banking irregularities and inability to meet a newly-set recapitalization limit of GHC400 million for any bank operating in Ghana.
As a novice in banking but have the ability to research and even fall on my friends who are banking lawyers and hence are more knowledgeable, I can still smell rat if some statements made in the KPMG's report on the banks, especially on uniBank, are anything to go by.
In the report, amid many statements depicting either the incompetence or the deliberate connivance of the internationally-reputable company KPMG, they said, "we have not sought to verify information contained herein…accordingly, we are unable to determine the extent to which information and explanations provided to us are complete and accurate and the report should be read in that context."
What does the above statement mean if we seriously dissect it? Could the report submitted to BoG upon which the uniBank was collapsed, seized so to speak, be credible? Why had KPMG and BoG refused to give a copy of the report to the bank in question but first sought to disseminate it on air via the media? Was such act not a designation to form a negative public opinion about the bank, courting the public support by subjecting it to the public opinion court to make the bank find it difficult to defend itself?
Additionally, it is alleged that the government itself owes uniBank a heavy sum of money. Is this true and if so, how much? If the government had paid what it owes the bank, could the bank not have raised the minimum required recapitalization of the GHC400 million? The bank claims to have already raised GHC200 million or so but still, the BoG pursued its policy of seizing the bank, presumably for, and in, the interest of, the depositors or the public.
I request the public readers to read the full contents of the underlying two web links sourced from Ghanaweb under their Business News of Monday, 20 August 2018 headlined, "uniBank shareholders accuse KPMG of conflict of interest" and General News of Sunday, 19 August 2018 titled, "uniBank Collapse: Leaked report exposes BoG's arbitrariness", respectively.
https://www.ghanaweb.com/GhanaHomePage/business/uniBank-shareholders-accuse-KPMG-of-conflict-of-interest-678024
https://www.ghanaweb.com/GhanaHomePage/NewsArchive/uniBank-Collapse-Leaked-report-exposes-BoG-s-arbitrariness-677967
I am sure the NPP government under His Excellency Nana Addo Dankwa Akufo-Addo is not on the same path of, or in pursuance of, malicious agenda as his mentioned predecessors. How I hope what is unfolding was not in fulfilment of the WhatsApp message I received but which I refused to share because of its sensitivity and evil intent.
Finally, KPMG must not be seen as overly reputable company, although it is a well recognised "global network of professional firms providing Audit, Tax and Advisory services. KPMG is a professional service company and one of the Big Four auditors, along with Deloitte, Ernst & Young, and PricewaterhouseCoopers".
The performance of KPMG at the Election 2012 Supreme Court petition, thus, their report upon which the Justice Atuguba and his panel disgracefully and prejudicially based their infamous and internationally-mocked verdict in favour of then President cum presidential candidate John Dramani Mahama, was nothing to write home about.
The following web links tell how KPMG have misconducted themselves.
https://www.accountancyage.com/2018/06/11/kpmg-fined-4-5m-over-quindell-audit-misconduct/
https://www.retailgazette.co.uk/blog/2018/08/3m-fine-kpmg-misconduct-ted-baker-audit/
https://www.accountancyage.com/2018/07/25/kpmg-south-africa-hit-hard-as-more-clients-sever-ties-following-audit-scandals/
I rest my case. As the smallish Jewish David was able to defeat the Philistine's giant Goliath, I shall not hesitate to throw my little weight behind uniBank if I become convinced that the bank is being destroyed to satisfy the malicious agenda of some group of people as it was supposedly the view of my said received WhatsApp message.
I stand for justice for all irrespective of their creed, social status and whatever. If uniBank is at fault, punish it but if it has maliciously been collapsed, those behind that plot must be unearthed and punished irrespective of their political affiliation and weight.
The whole truth will out following the outcome of the suit instituted against BoG as indicated in the web link below. Some of the other banks consolidated have got the enormity of their infractions made public with how some shareholders and their cronies have fleeced the depositors and the government but that of uniBank doesn't seem to be in that category.
I stand for the truth and I aspire to see the truth and justice delivered or prevailed. Therefore, if uniBank is in the wrong, let them be punished. However, if they are not in the wrong according to the stringent application of banking regulations but are just maliciously being punished, then those behind such a plot must be careful for what goes around comes around and they should be prepared to bear squarely any repercussions.
https://www.ghanaweb.com/GhanaHomePage/NewsArchive/Kwabena-Duffour-sues-BoG-over-uniBank-license-revocation-678461
Rockson Adofo
(Written on Sunday, 26 August 2018)