Race Course Traders Defend Kumasi Mayor Osei Asibey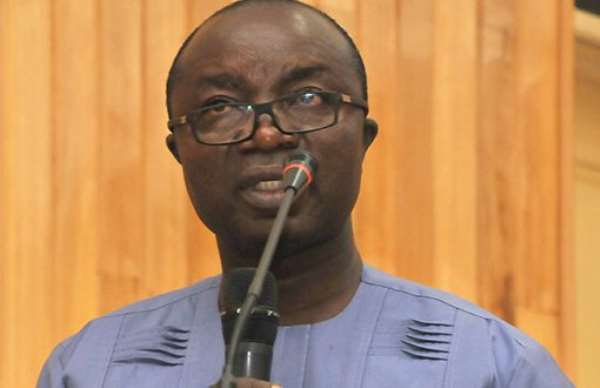 Traders at the Race Course and Bantama markets in Kumasi have declared their unflinching support for the Mayor of Kumasi, Osei Asibey Antwi who has been under incessant attacks lately by some aggrieved traders.
They said calls for the removal of the mayor from office is 'misplaced and out of parochial interest' and must not be entertained by the president.
Leaders of the various groups at the market known as headmen addressing the media noted that Mr. Osei Asibey should rather be commended for enforcing what many politicians have failed to do because of corruption and lack of political will.
"Many times there have been attempts to send traders on the streets to the race course market but failed. However after teaming up with the market queen Nana Kyeiwaa, these two heroes of our time have brought the Race Course market alive", Maame Sala, one of the leaders told the journalists.
The traders challenged assertions by their aggrieved colleagues that they will vote against the NPP in 2020 if the Mayor is not sacked by showing their NPP membership cards and mentioning the names of their Members of Parliament, daring the aggrieved group to also show proof of their membership to the NPP.
They said politics must not be introduced into the market but since their colleagues had already lied about their status, and seeking to denigrate the Mayor, they were forced to show their party cards and recount how much they loved and had sacrificed for the ruling party.
Queen mother for the Bantama and Race Course markets Nana Kyeiwaa said the people who are calling for the dismissal of Mr. Osei Asibey Antwi are seeking their own greedy wishes but would surely fail.
"Hon. Osei Asibey Antwi has rather shown confidence and reverence to the Asantehemaa by making sure this market becomes as vibrant as you see today, whoever does not like what is going on now at Race Course and Bantama is surely an unpatriotic person or group". She maintained.
Seeing the road cleared, thereby allowing free flow of traffic she pointed, gladdens her heart and thanked all traders for paying heed to her call to leave the Bantama streets to the Race Course market which has been designated for them.
She also refuted allegations that some traders had been turned back for lack of space or sheds at the Race Course market saying there are still lots of spaces there to be given out and called on anyone who claims there is no space to come to her personally.
Meanwhile, fruit sellers who are part of the Bantama and Race Course markets have also been given a designated space at Bantama North, but their problem is that some of their colleagues have left there and gone to take sheds at the Race Course market which is, to them, unacceptable.
One of them who gave her name as Maabena said the leader of the aggrieved traders calling for the dismissal of the Kumasi Mayor is a fruit seller and has a big shed at the Bantama North fruit market, 'so why would she be fighting over space at the Race Course when she knows we are not supposed to be there'.
She claimed that all those greedily fighting for the dismissal of the Mayor are fruit sellers who have sheds at the Bantama North fruit market and do not have any right to be fighting over the Race Course market land.
Maabena, therefore, appealed to the Asantehemaa to call Naomi, whom she says has been disrespectful to the Queen Mother on several occasions to order for her and her colleagues to stop disgracing traders in Kumasi.