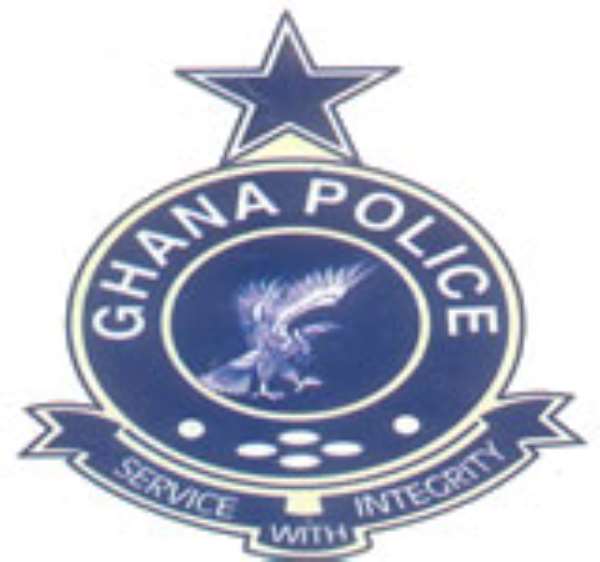 THE INTERNATIONAL Police (INTERPOL) is in a manhunt for a Canadian businessman who outwitted his Ghanaian business partner and gained $18,000, the equivalent ofmore than¢162 million out of the dubious transaction.
The fruitless search by the local branch of the Interpol is occasioned by the un-cooperative attitude of the Canadian unit of Interpol to assist their Ghanaian counterparts to track down the trickster in spite of available clues for his arrest. Interpol (Ghana) is at its wits ends.
"We are not making any headway in the case because Interpol (Canada) would not feed us back on the matter so far," a close source to the Police headquarters has said.
Jean Cayer of the now seeming defunct General Goods for Africa (GGFA) of 250 Lakeshore, 1052 Pointe-Claire, Quebec in Canada has since April 2004, failed to supply goods to Kwabena Sarpong of Top 7 Ventures Enterprise in Kumasi after he had outwitted Sarpong to transfer the money to his accounts by electronic banking transfer in payment for 57,850 lbs. worth of Canadian Grade A tropical used shoes.
Sarpong, the 30-year-old general importer who has since lodged a complaint with the Interpol at the police headquarters in Accra, said the Canadian had been introduced to him by his long-time British business partner as a reliable and genuine person who could supply him with canvas shoes.
Several attempts to trace Cayer have failed because Interpol (Canada) is not co-operating, ASP Appiah Kubi of the Police Headquarters has confided in a Chronicle source in confirmation of the complaint.
Sarpong had paid a deposit of $2,000 via electronic banking transfer on February 4, 2004, after which Cayer assured him in March of the same year that, "everything is ready now for shipment."
According to Sarpong, he made additional payment of $16,000 for which Cayer acknowledged receipt but withheld supply of the ordered goods without cause.
In April 2004, Cayer sent an e-mail to Sarpong that he was, for the first time in the operation of his company, faced with a serious internal problem at the production unit and asked for time to deliver.
The Canadian national had also claimed at a time that the problem had cropped up during his sojourn to South America, during which his workers had failed to ship the container of shoes.
At a point in time, Cayer had demanded the balance of $2,855 in full payment of the goods, which were said to be ready for shipment, according to an invoice made available to Sarpong by GGFA on February 19, 2005.
A month (May 12) later, Cayer again informed Sarpong that he was working hard to correct the situation but this assurance was short-lived as Cayer, in November 2004, told Sarpong via e-mail that "GGFA no longer exists" and that he wanted to make an offer because "actually there is no real good shoes in Quebec, Canada" for which reason he suggested the supply of 50,000 lbs of used clothing as a refund of his monies to end " a bad story".
This offer was rejected and that was the beginning of the raw deal by the Canadian whose contacts (telephone -514-973-0197) and (e-mail: [email protected]) have since been dormant.
His whereabouts cannot be traced.
Sarpong's hopes of tracing Cayer seem dashed as the Canadian branch of the international police unit is reportedly thwarting the efforts of its Ghanaian unit to track down the swindler, who seems lost in his track.
In June 2004, the Commercial section of the Canadian High Commission stated that much as it sympathized with his situation, it was unable to intervene and directly assist Sarpong to retrieve his money or goods because "the Canadian High Commission was in principle not permitted to interfere or be involved in the commercial activities of individuals."
The aggrieved Ghanaian, has upon the advice of the Canadian High Commission, lodged a complaint with the Canadian Bar Association, the Chamber of Commerce and the Ministry of Trade for assistance in this regard, to no avail.
In pursuance of his concern, Sarpong claims he has further lodged a complaint with Ghana's High Commissioner at Ottawa in Canada who has promised him some assistance if he could make the trip to Canada.
Sarpong is however incapacitated now because he cannot secure a visa to take the fight to Cayer in Canada.