J. H. Mensah Contributed Greatly To The Nation-Building Task In The Early Post-Independence Period In Ghana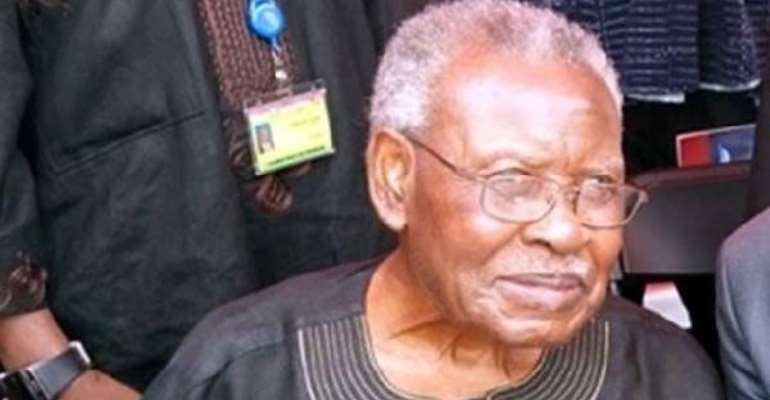 There is a select group of Africans, of whom it can justly be said - when recounting their contributions to nation-building in their native countries after they pass away - that they could have easily risen to the top of society anywhere in the developed world, had they been born there, because they were truly world-class professionals. Mr. Joseph Henry Mensah (an eloquent gentleman with a brilliant mind) was such an African.
That is why President Nkrumah, who believed in meritocracy when it came to the appointment of technocrats, asked J. H. Mensah to serve the nation as head of agency at the National Planning Commision in 1961, when he returned home from New York - after leaving his job at the UN Secretariat's Centre for Development Planning, Projections and Policies, which he joined in 1958. He played a leading role in the drawing up of the Convention People's Party administration's 7-development plan (1962-1969) launched in 1962. He also served as finance minister in the regime of Prime Minister Professor Kofi Abrefa Busia from 1969-1972.
The brilliant J.. H. Mensah, had his tertiary-level education at the colonial era Gold Coast institution that later became the University of Ghana, Legon, after independence; and went on to attend London University and Stanford University. He was said to be a humorous man. He was also a principled and honest politician. Above all, he lived a full and purposeful life. Aged 89 when he passed away, he had a long innings, and, until his death, was one of the few individuals in our homeland Ghana, still alive, who had a direct link to the CPP regime of President Nkrumah.
Doubtless, he will be sorely missed, by the many people whose lives he touched - both in the Ghanaian political world and within society at large. Actually, it wouldn't be out of place, were he to be awarded the nation's highest civilan honour, posthumously. He served the people of Ghana well. This blog commiserates with his surviving family members and his closest friends for their sudden and sad loss. Ghana has indeed lost a great man who was sincere, hardworking and erudite - and contributed greatly to the building of the Ghanaian nation-state. May his soul rest in peace.