NPP National Youth Organizer Race: To Debate Or Not To Debate?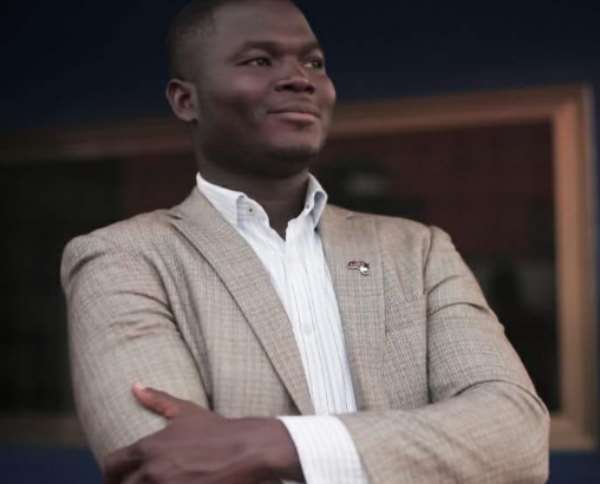 The Author
Political contests get interesting and the stakes get ever higher as it nears the climax in a conference. The New Patriotic Party conference comes of in less than a fortnight and all teams are staking their last minute maneuvers with hopes of shaping the minds of voters to their cause in order to ensure victory.
It is no gain saying that political debates among the contesters is one of the best ways of engineering interest and there are varied reasons for which a candidate may choose to participate or otherwise. Such a debate can galvanize ones campaign to an emphatic victory; same could be a candidate's waterloo. Therefore, one must be careful and strategic in engaging in any form of political debate as a candidate.
First and foremost, why debate? Debates are educational. Debates presents candidates with the opportunity to provide informative, concise summaries of their major policy positions and viewpoints in a single event. Research suggests that voters learn from debates. After participating as an audience in a debate, the audience are more precisely able to obtain an insight into the candidates.
However, many a post-debate discussion are polarized and overwhelmingly focused on the "horse-race" and how a particular phrase or gesture will in the end affect the candidates' electoral fortunes. No in-depth discussions. Also, because so many topics need to be addressed, moderators generally allow for a maximum of 5 minutes of discussion on any given issue. This format is advantageous to candidates who speak in hackneyed sound-bites and punishes them for original, deep and nuanced discussion of the real issues that matter to the core of the office they seek to occupy. Thus, the advantage often goes to the candidate who has the best sound bites and not the best ideas.
In the same manner of thinking, it is often assumed that a candidate who can debate effectively will also be able to govern effectively. There is no better lie than that. A cursory reflection should reveal the apparent flaws in that line of thinking. Whereas debates are won by those who are better with popular "zingers," leadership requires time, inventiveness, and cooperation, coordination, thoroughness and decisive action.
Further, debates sometimes reward traits objectionable in leadership such as extreme opinionating, self-conceitedness and fail to elicit or provide a means of evaluating some of the skills central to conduct in office including an ability to ask significant questions; a talent for soliciting sound advice, a disposition to act thoughtfully, and a capacity to make concessions without sacrilege or the abuse of basic social ideals.
The above notwithstanding, a candidate may seek a debate as a means of courting prominence to his or her sinking campaign.
It is therefore important that a candidate thinks carefully before participating in any aspirant debates. In recent times, the practice of bias where debate organizers exhibit their favoritism towards some candidates by leaking the questions to them in advance has marred the beauty of such debates. It is in that light that the highly biased and incapable of being objective critical thinkers cannot be trusted to purport to organize a credible debate in this year's national youth organizer race. To the extent that leading members of this group have and continue to campaign for one candidate, your guess is as good as mine. No reasonable candidate will therefore subject himself to the sham that they are attempting to perpetrate. He will only be offering himself into a slaughterhouse.
Kwasi Nobi
NPP Youth Wing.