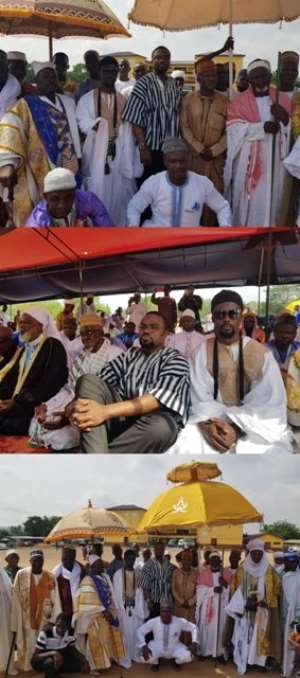 Mr Clement Nii Lamptey Wilkinson, the Ga West Municipal Chief Executive (MCE), has urged Muslims to co-exist peacefully, since the development of the country hinges on peace.
"We are one country; one people with a common destiny. What has kept us together, this far, as a people, is our resolve to co-exist peacefully in our religious diversity," he said.
He made the call during this year's Eid-ul Fitr celebration at Amasaman.
He said Ramadan was one of the major religious obligations that every Muslim must observe, adding that, it was a period of deep supplication and renewal of faith in Allah.
Mr Wilkinson urged Muslims not to forget the importance and significance of the occasion as they celebrate and make merry.
"Let us continue to treasure the things that bind us together as a nation," he said.
The MCE said President Nana Addo Dankwa Affufo-Addo on Monday, June 11, 2018, swore into office, the Governing Board of the Zongo Development Fund, and that, Government was committed to ensuring that, the fundamental economic and developmental challenges that confronted the Zongo communities were addressed.
"I ask for your constant support and prayers for the President and his appointees."
Mr Wilkinson asked for divine wisdom, protection and guidance as they strive to improve the living standard of Ghanaians and also make the Ghana Beyond Aid dream a reality.