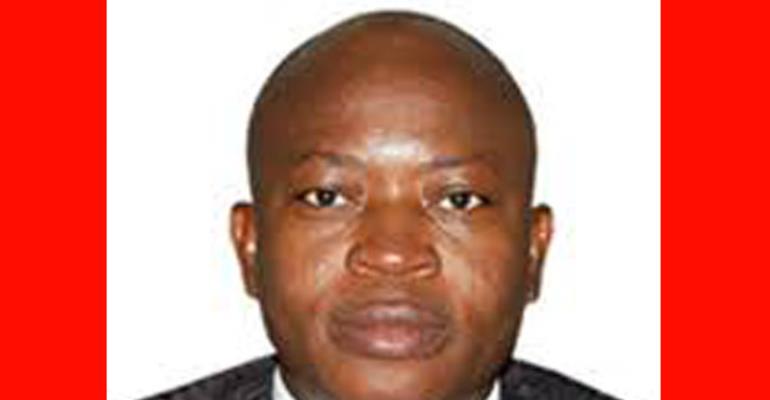 EXECUTIVE SECRETARY of the Ports Management Association of West and Central Africa (PMAWCA), Michael Achgwe Luguje, has been endorsed by President Akufo-Addo to take over the management of the Ghana Ports and Habours Authority (GPHA).
This follows the recent termination of Paul Asare Ansah's appointment.
In the absence of a substantive Director General, Director of Tema Port, Edward Kofi Osei, was asked to temporarily act in that capacity.
On Wednesday, Mr. Ansah handed over the management of the Authority to the Director of Tema Port after a meeting with senior managers and heads of other affiliate business units of GPHA. These include the International Maritime Hospital and Tema Shipyard and Drydock.
Details of Mr. Ansah's removal from office are not immediately known but it is believed to have been triggered by a recent spat between workers' union of the Authority and Board Chairman, Peter Mac Manu, against whom they levelled several allegations of corruption and nepotism.
However, a letter signed by President Akufo-Addo, dated June 8, 2018 and titled 'Appointment as Director General of Ghana Ports and Harbours Authority', asked the 44-year-old Luguje to kindly indicate his acceptance or otherwise of the appointment within 14 days of receipt of the letter.
Mr Luguje is a native of Pong-Tamale in the Savelugu Municipality of the Northern Region.
The proficient bilingual port management specialist, a senior management level employee of the Ghana Ports and Harbours Authority currently on a technical secondment to the Ports Management Association of West and Central Africa, is said to have extensive international experience in the ports sector of West and Central Africa; and a reforms and change expert with remarkable achievements in team building, employee motivation as well as in strict adherence to service quality and productivity.
Mr. Michael Luguje took office as Secretary General of the Ports Management Association of West and Central Africa (PMAWCA) on 1 August, 2012.
He is also the Executive Secretary of the Pan African Association for Ports Co-operation (PAPC). His institution of origin is the Ghana Ports and Harbours Authority (GPHA) in Tema (Ghana) where he began his port industry career in January 1999.
Prior to his election as Secretary General of PMAWCA, Mr. Luguje worked for the International Maritime Organization (IMO) as the Regional Co-ordinator for West and Central Africa (non Francophone countries) from 2007 to 2012.
Until his secondment to the IMO, he served the GPHA in various strategic departments including human resources, marketing & public relations, corporate planning and the office of the Director General. In this career path, by dint of hard work, Mr. Luguje rose through the ranks to the position of sectional Manager (Corporate planning), a position he combined with 'Special Assistant' to the Director General.
Mr. Luguje holds a B.A. Degree in French and Linguistics from the University of Ghana, MSc in Maritime Affairs (specializing in Port Management) from the World Maritime University (Sweden), and MBA in Project and Strategic Management from the Paris Graduate School of Management (France).
He also consulted and provided advisory input on institutional, human and financial capacity building for Maritime Administrations, facilitation of maritime transport and transit trade focusing on Port and Customs procedures, among others.
From Vincent Kubi, Tema