April 16, 2018
|
Opinions Feature Article
My Confusion About "Franko Herbal Mixture"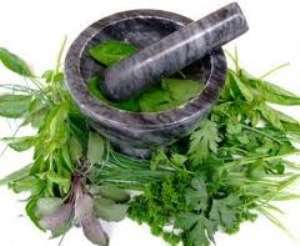 When I went to Ghana in November 2016 with intent to campaign for NPP and Nana Akufo-Addo to effect a change in government from NDC to NPP for all the obvious reasons, I happened to be introduced to a herbal mixture named FRANKO.
A friend of mine who has relocated from London to reside permanently in Ghana about ten years ago was the first person to tell me about the efficacy of the herbal mixture to curing stroke, diabetes, cancer, ulcer and hypertension.
The bottle he showed me bore the indications of the illnesses that the drug can cure. This friend of mine lives in Agona Nsabaa and for the sake of converting him and his friends from NDC to join the "Change is Coming" campaign, I decided to proceed there to spend three days. The visit was fruitful.
When I went to pay my sister a visitor in Kumasi, she also described to me how effective the Franko Herbal Mixture is. She decided to give me some if she had not run out of hers, a seller of the mixture herself directly supplied by an agent of Franko. By then, I had bought seven bottles and taken them to Accra. Another sister in Accra who had come to Kumasi on another occasion mentioned how good the drug is.
However, the inscriptions on the bottle about the diseases the herbal mixture cures have now changed only to Malaria and Loss of appetite. By curiosity and for further clarification, I placed a telephone call to both telephone numbers on the bottle – 0243540341 and 0244946351, to question the producers of the drug about why the drug is supposed to heal stroke, ulcer, diabetes, hypertension and cancer but now such inscriptions or indications have disappeared from the bottle only to be replaced with just malaria and loss of appetite?
I was told the Ghana Food and Drugs Authority (FDA) do not want them to put on market a herbal mixture that claims to heal more than one or two diseases at a time. Yes, I do agree with FDA because in Ghana some of these herbal medicines, although one on its own, could claim to heal about ten diseases which really raises suspicion or eyebrows. However, if the Franko herbal mixture is good at curing or controlling diabetes which I can testify to some extent it does, why should it not bear that indication?
How can you offer the drug to a friend abroad who is suffering from say, diabetes, when indeed the bottle has no such indication on it but something else? I shall suggest to Franko to come out with different bottles each bearing one disease that it can cure. This means if one is suffering from say, diabetes and hypertension, the person will have to purchase two separate bottles so also if someone is suffering from stroke or cancer.
So far, the medicine that has maintained its efficacy since I came to know of it about fifty years ago in spite of any possible copycatting is TINKALO, which was sold on trains from Kumasi to Tarkwa or Kumasi to Accra etc. Most of the herbal drugs sold on board commercial (passenger) cars by people claiming to have licence or are pastors etc. are not good as far as I have come to know about.
I cannot blame FDA for doing their job but can only suggest to Franko to come out with singularly-approved herbal drugs for various diseases. In orthodox medicine, you hardly have one drug curing several illnesses unlike our Ghanaian herbal doctors want us to believe.
Whoever receives it must please escalate it until it gets to FDA and Franko.
Finally, those Ghanaians who desire to imitate someone's drug put on the market only to see their efficacy reduced or adulterated should please stop that as by that action they do play with people's lives, if not endanger them or cause them untimely deaths.