My Laboratory, My Life; And The Endangered Citizens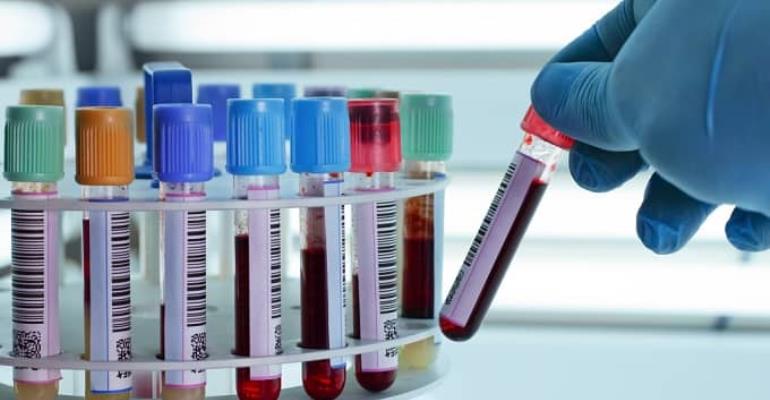 I am a Medical Laboratory Scientist. I am licensed to practice this science by an Act of Parliament. I work in a typical African district medical laboratory facility under the Ghana Health Service in Ghana. I am concerned with providing empirical evidence for health conditions suspected in people and patients. This means that without me, a lot of people who visit the hospital would be blindedly treated and as clinical signs and symptoms have never been specific, patients would have been given medications that are not necessary to their condition. Which would mean a further burden to the body and could result in rapid death than survival. Simply put, I hold the sniper gun with telescope that targets the bad guy and without me, the conventional machine gun or grenades would be thrown in the crowd in the name of killing the bad guy. I am proud of my profession but unlike my fellow medical laboratory scientist in other countries countries where the profession of medical laboratory is held in high esteem, I face a lot of challenges in my line of duty.
I do my best working day and night, providing accurate and timely results to ensure every patient is given the right treatment or health management due him(her). I however, do this at the detriment of my health. There is so much risk working in my laboratory. In my laboratory, much like many others across the country, I operate within a limited space. My laboratory space measures 3mx4m and it is considered a larger space compared to other laboratories within the country. Within this space I am obliged to do a milieu of tests and activities that are essential within the sub-saharan African setting for the management of the health of patients. Some of these include sample collection (phlebotomy), blood level analysis (complete blood count), urine analysis, stool analysis, microscopic detection of parasites including malaria. Situated within this space is also a transfusion unit that is involved with donor screening detailing interviews and questionnaire administration, blood level testing, HIV testing, Hepatitis B & C testing and syphilis testing. The blood transfusion unit also undertakes blood grouping and crossmatching to ensure compatible blood and issued to patients and finally the same unit contains a bank where blood is stored for emergency purposes. All these I do in my "bathroom" size laboratory. And like many colleague professionals, we work day and night under this limited space. The dangers are so enormous. Clutter is often a norm in such settings and patients and blood donors get exposed to testing areas where potentially infectious samples are processed. We often report workplace accidents.
Do you also know that despite working under this limited space, I have on many occasions been given reagents that are of low quality standards? The procurement system does not take into account my views though I am the end user. I have received reagents for complete blood count that fail to elute the various metric indices of the blood. I have received rapid diagnostic kits that take almost an hour to run and sometimes I miss the diagnosis because the reaction lines are so faint they become unseen. I take about 30minutes to know the blood group of a patient using the tile method (which shouldn't take me more than 5minutes) simply because the antisera I receive is of low quality or overly diluted. I have on several occasions returned these reagents which end up as a financial lost to the hospital and nation at large. Patients have been refused laboratory diagnosis access because I frequently run out of reagents without proper system to readily make these available. Sometimes I get so much scared for my own life considering that I could become a patient myself any day and may be treated blindly.
Again, I have been struggling to really get a grip on the scope of my practice. Under the practice of the laboratory science, there are different levels of professionals; the assistant, the technical officer (technician) and the scientist. I was once made aware that the Centre for Disease Control and Prevention spent some millions of dollars to put together a National Laboratory Policy document that properly defines my work as well as provides the necessary system to ensure my continual operation under quality guidelines. As I write this note, I only remember my last dream about it; it rested at the ministry of health for some five years now and has since been used to "wrap some groundnuts to be taken with roasted plaintain". So I still work in Oblivion and trusting God to protect me from acquiring any infection in my line of duty.
Interestingly, about some few months ago the Ghana Standards Authority outdoored an operation guideline called the GSA/ISO 15189:2017. I hear this document contains a lot and has the capacity to make results I generate in my "afterthought" laboratory quality, reliable and reproducible at any medical laboratory across the globe. But who is responsible for given this document biting teeth? Definitely, the implementation of this document would warrant the total support of the illegal management system that our Ghana Health Service facilities operate where the I, the medical laboratory Scientist, am not a part. That illegality called management sings one song across the country when it comes to matters relating to improving my practice, "we don't have money". Where do I stand? I don't have a senior professional who understands my plight, my practice and my life at the MoH to direct the affairs of my practice from that level. Other professions have directorates and respective professionals appointed there to ensure everything is well with them at the bottom. This bottleneck is also well addressed under the CDC sponsored laboratory documents as well as the Legislative Instrment that seeks to operalize the Act of Parliament regulating my practice that has been severally subdued because some people feel it would kill their parochial interest. So I am left rotting.
Are you informed the country has recorded an outbreak of lassa fever virus? This is scarier because my life is the most endangered in these times. I come into contact with the most infectious of body fluids every day. That's my life but so little is done to protect my life. I have a family that I go to every day after work. What becomes of that family when I am unable to perform in my line of duty? Sadly, I do not have any operational condition of service. Two years ago, a document purpoted to be my condition of service was signed by the Health Service Workers Union with the Trade Union Congress and the Ministry of Employment and Labour Relation. I think it was just an eye-service. I travel several miles to work everyday but I am not given any fuel allowances. I do work overtime especially during malaria peak seasons when transfusion becomes a management course for most of our clients who come with low blood levels (anemias), I don't get compensated for staying up working for the betterment of humanity. Despite the risk my work poses to me, I do not get allowances to procure protective clothes in my line of duty among so many sectors where other health practitioners are taken care of.
Why all these Lamentations? Because I want the authorities to know my predicament and those of my many colleagues across the country. Oh no, not just know because I am convinced the authorities know. And so I want the authorities concern, the Ghana Health Service and the Ministry of Health to look seriously find solutions to my predicament. Oh no, not find solutions for they already know the solutions. I want the authorities to implement the solutions. Get the National Laboratory Policy document implemented; support the implementation of the GSA/ISO 15189:2017; speedy the finalization and passage of the Legislative Instruments that would translate ACT 857 into action; strategically implement the Condition of Service agreement. And oh yes, why all these Lamentations? Because all stakeholders in quality healthcare delivery must be informed on the challenges we are faced and the dangers that pose to everyone's life. Civil Society Organizations, NGO's in health, the Media and the general citizenry must awaken to the call of ensuring the right things are done.
The wardrum has been beaten, it would take little time to assemble the soldiers and soon, I mean very soon, we shall hear the explosives sound of grenades. We must not allow our health delivery system to sink into battle.
I love my profession; I love my work; I love saving lives.
Maxwell Akonde, MLS(AHPC-G)
Medical Advocate
Email: [email protected]