Twifo Atti-Mokwaa To Become 'Agricultural Powerhouse'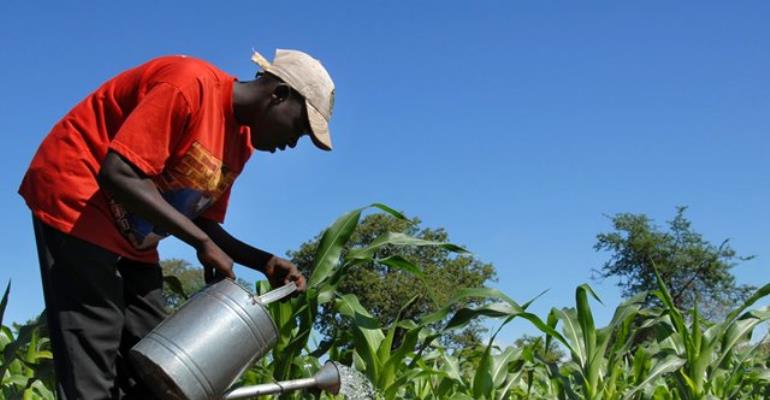 The Member of Parliament for Twifo Atti-Mokwaa, in the Central Region, says he is working to increase agricultural production in the area and improve the fortune of farmers.
According to Abraham Odoom, a substantial portion of the Common Fund assigned to his constituency is being channelled to support farmers who grow cocoa and rice to enable such farmers expands their farms to boost employment.
At a meeting with chief farmers at Twifo Praso, the MP assured the youth that their unemployment worries will soon be over since many opportunities would be created through the expansion of the agricultural sector in the District.
"This is a place where farming is the dominant occupation. I will ensure that we make farming a major thriving business that will employ many of the teeming youths here. It is a priority and my common fund will take care of that," he assured.
According to him, beyond his Common Fund that is being used to work on the expansion of the farms in the District, he has been lobbying to get investors to put money into the agricultural sector to make farming a viable option for the youth.
"There are bigger plans for my constituents who wish to take up farming as their business," he said.
The gathering of the chief farmers in the constituency, according to the MP is to discuss various plans aimed at making agriculture a major thriving force in the District and also address the unemployment challenges that hangs around the neck of the District.
Abraham Dwuma Odoom noted that the Agric sector which is the backbone of the country's economy has the potential to create jobs for the unemployed youth.
Outlining some of the initiatives he plans to roll out to boost cocoa and rice production in the constituency, he mentioned the supply of fertilizers, cocoa seedlings, cocoa pollination exercise, construction of bridges to connect farms and the provision of Agric extension services.
"I believe the initiatives will lead to the improvement in the living conditions of farmers and their dependents in the District," he averred.
The farmers who attended the meeting expressed their profound gratitude to the MP and appealed to him to ensure that the deplorable state of the roads in the constituency is fixed to facilitate the movement of farm produce.
He lauded government's flagship program, "Planting for Food and Jobs" program, adding the initiative will sit very well with constituents who are predominantly farmers.