January 14, 2018
|
Regional News
Angry Residents Chase MP Joe Ghartey To Get Their Roads Fixed
Lord Kweku Sekyi || Cetgh.com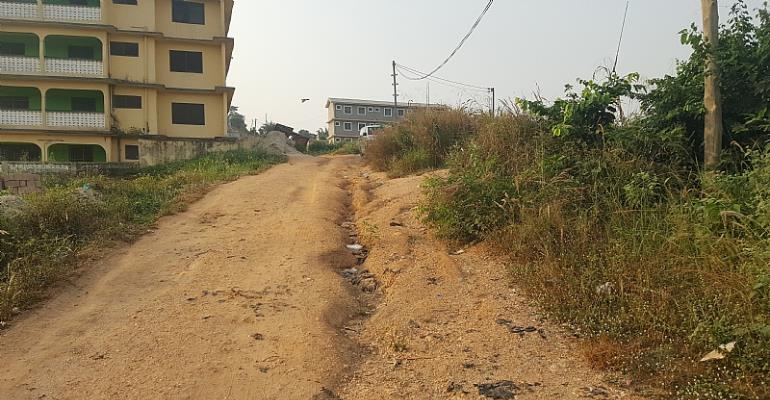 Residents of Butumagyebu BU, a community near Ketan in the Western Region have appealed to government to commence construction of roads within the community which has been in poor state for over two decades.
In an interview with Cetgh.com, the residents who blamed the member of parliament for the constituency, Joe Ghartey, for turning a blind eye to their plight, said several calls to the authorities over the years have yielded no results even though BU is one of the fastest-growing communities in the region.
An owner of a micro-finance company who pleaded anonymity blamed slow business activity on the bad state of roads which according to him, discourages people in nearby communities from visiting to do business.
He said the situation has led to the collapse of many start-ups that emerged after the Faculty of Business Studies campus of the Takoradi Technical University was relocated to the community in 2006.
Elikplim Adonoo who sells packaged water at BU said the situation is so alarming that businesses do not open during peak hours because of high dust levels brought about by vehicular movements.
He said store shelves are constantly covered with dust and food vendors find it difficult to operate in the community.
Hostel owners say they charge higher fees due to routine maintenance as well as painting works done for their facilities to look appealing.
Agnes Boafoyena, who owns a hostel close to the university campus, said students are at risk of respiratory diseases which are common in the area due to the dusty nature of roads.
According to the mother of two primary-school boys, she recently had to rush them to a clinic after noticing strange cough symptoms.
She said her family abandoned a printing press business after new machines they acquired started malfunctioning when their sensors were exposed to the dusty atmosphere.
The Minister for Railways and Development, Joe Ghartey, who is believed to have a family residence at BU community, has been MP for the Essikado-Ketan constituency since 2004.