Fulanis Have Declared War In Agogo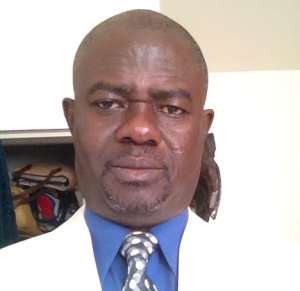 Author: Benjamin Opoku Agyepong
"By their fruits, you shall know them" says the good book and it is also arguably true that, by their actions, their intentions are made known. The shooting of 4 security personnel by the Fulani herdsmen in Agogo traditional area demonstrates a declaration of war on both the indigenes and any personnel deployed to rescue the situation.
The herdsmen must know one thing; the land they have come to occupy and destroy is Agogo stool land bequeathed to the present generation by our ancestors who toiled and brazed many dangers including wars to leave for us that vast land we see today. We the people of Agogo would, therefore, not sit aloof and watch them destroy our livelihood whiles they seek to protect and project theirs. We shall fight to protect what is ours with our blood. It is often said that, when you unrelentingly chase the coward, you see his brevity.
The Fulanis have declared war on us and I urge our Nananom to accept the challenge and mobilize our people to face them. After all, they have been killing our people for a long time now, so what prevents us from meeting them boot for boot? We are not cowards, my fellow Agogo people we are not cowards, are we? We need to free ourselves from this occupation now or we lose our land to Alhaji Grunsah and his people forever. Nana Juaben Serwaa Afrakoma Kusi Oboadum, Agogoman Hemaa, we know that the Omanhene is old and fray now, so Nanahemaa, take up the challenge, be the Nana Yaa Asantewaa of our time, beat the war drums and let us show the world that we are still brave and will fight to protect what is rightfully ours.
And to you my fellow Agogo citizens both at home and in the diasporas, how long shall they kill our people whiles we stand and stare? We did a lot of demonstrations to highlight the problem, we organized press conferences to drum home the issue to no avail, People like Captain Smart and others have been championing our course and have used their precious airtime to air the Agogo-Fulani issue but it is all talk and no action. But of course we should understand it, if we, who are suffering do not pick our acts together and fight to free ourselves from this Fulani bondage, no one will do the fight for us.
Fellow Agogo citizens when the trumpet call is sound we must all get our guns and dust them and obey our leaders. There shall be casualties on our side yet we must remember that the tree of freedom is watered with the blood of martyrs. Where there are no sacrifices there cannot be gains. Four of our security personnel almost sacrificed their lives for our sake, so we need to wake up and fight to redeem our land. We should not wait for any authority to tell us what to do, not even manhyia, after all, the Otumfoo himself was informed and he did nothing to help us.
The Fulanis have a game plan, to rid the area of indigenous farmers so that they can graze their cattle freely and in some 50-100 years to come, their children would claim the land as their ancestral land, and when that time comes, it would be difficult if not impossible for us to reclaim the land back. At least today we all see what is going on in Nkonya and Alavanyo, Kokomba and Nanumba. In both situations, they started like ours and have gotten to where they are now.
Let us fight today whiles we have history on our side than to postpone the fight for our future generation where history and ethical behavior may not even favor them.
Ephraim Amoh wrote "This is our land, our ancestors shed their own blood to bequeath to us, it is now our turn to protect and leave it for our future generation"
God bless our ancestors
God bless our Current Nananom
God bless Agogo Citizens