Ghana Finds A Treasure Trove?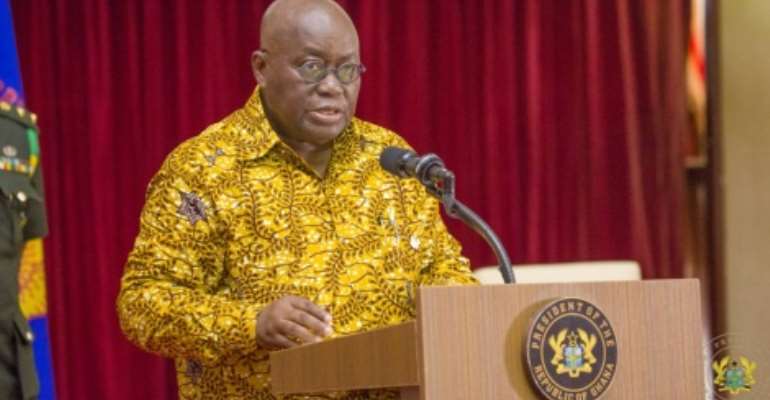 Ghana found 'Black Gold' roughly nine years ago. And in November this year the West-African nation struck what appears to be her new treasure trove. But this new find isn't gold, silver or diamond. It's a Cross! That's right you heard me loud, it's a huge Cross that's the potential to make a tiny and unknown town in Ghana to becoming a centre of attraction in not too distant future.
However, I must note that as of now the size, weight, length, age of the miracle find isn't known. This presupposes that the new findwon't be complete until archeologists and geologists have launched investigation into it.
Archeologists investigate historic as well as prehistoric sites. They also use systematic survey to find sites. They inspect areas by walking straight lines called transects. And examine the ground surface plus dig small holes known as shovel test pits at regular intervals along each transect, usually every 100 feet.'
On Tuesday 19 December 2017, Sarcon Quarry Limited led journalists and some government to a site at Gomoa-Ojobi in the Central Region where the company had made a stunning discovery of a huge granite stone with a design of a cross and three lines of ropes.
The miracle granite stone was discovered by Mr. El Aridi Choaki Youssef, the Quarry Operations Managerat the community off the Kasoa-Winneba road in early or mid-November 2017.
The black and white granite stone, with the brown and red cross colour, releases fragrance when water is poured on the cross. Catherine Abelema AfekuMinister of Tourism, Arts and Culture, during an inspection of the stone on Tuesday, said the ministry would deploy technical experts,including an archaeologists and a geologist, to examine the formation of the granite stone for further study and action. Even though she didn't give any time line regarding how soon this deployment will be carried out enthusiasts are hopeful, that mayhappen soon.
Pilgrimage
According to her, the ministry would prepare a suitable site to place the stone and decorate it for tourists, mothing that with the discovery of a miracle granite stone with a cross, Ghanaians and foreigners could go on pilgrimage at the site and pray.
"We would like to lift it from here, prepare a suitable and decorated place for it, while we provide visitors information, including the time it was discovered, how long it has been and other vital information for tourists," Mrs. Afeku said.
But where would the Cross go?
'Lift from here ...' to where? I'm inclined to believe that the minister didn't mean moving the Cross from Ojobi to say Accra or Cape Coast, even though such a find could have added allure to a place such as the Marine Drive enclave near Kwame Nkrumah Mausoleum. However, I pray it stays in the community so that it can bring development there.
Mrs. Afeku remarked,she was of the belief that God's hand was in the discovery of the cross in Ghana, adding that Ghana was a blessed country.
"If the stone is well kept, it will generate a lot of tourists' activities for the country. It is exciting, knowing that people who want to go to Calvary to pray can come here to pray; wherever two or more people are gathered, God is there with them. I am also excited that this is happening at the time that we are celebrating the birth of Christ, and we are grateful that the discoverer did not destroy it," she added.
Discovery
Speaking to journalists in Accra, Mr. Youssef, who discovered the granite stone, explained that he discovered the stone in November during a process of breaking the rock with machines. He said, a greater force pushed him when he was processing the chippings to where the granite stone was. Although the machine was used for the cutting of the rock, he said the particular stone would not break and, therefore, he had to use his manpower to remove the stones from the area.
"I don't much know much about Christ," Mr. Youssef said.
But I believed that the discovery of the granite stone with the cross was a miracle. I do not have much knowledge about the Christian religion, but what I can say to Ghana and the world at large is that we need to wake up again to know exactly where we are going and this is a good sign for Ghana."
"What we found in November was a big miracle. God has really blessed Ghana," Mr. Youssef said
In 2016 archeologists made nine biggest findings. One of the finds was a 1,500-year-oldstone complex the size of 2000 American football fields to the tomb of Jesus.