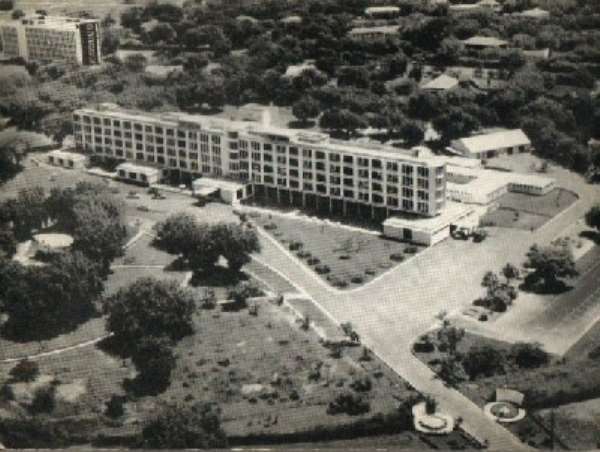 Majority secures its narrowest victory yet Accra, July 19, GNA - The Majority in Parliament on Tuesday won its narrowest vote yet in a sitting as they secured 76 votes to 75 votes to push a report through the second reading.
The Minority had made their intentions clear from the beginning that they were opposed to the motion for a lease agreement which in their view did not need the authority of the House to be functional.
Members were to debate and adopt a report of the Joint Committee on Finance and Trade, Industry and Tourism on support agreement between the Government of Ghana and KHI Ghana 01 Limited in relation to the Ambassador Hotel, Accra.
The purpose of the agreement is to provide support to KHI Group to build the Ambassador Hotel and other related facilities in three stages. Stage one to be a 5-star international Hotel of some 200 rooms with limited retail facilities; Stage two and three would be an expansion into other retail, commercial and accommodation facilities.
The agreement has a clause for Government's indirect support for the investment and the sub-lease agreement between Ghana Tourist Board and the Kingdom Hotel Investment Group.
The provision of the support include a five year tax break for each phase of the project, waivers of duties and other taxes on materials to be used for the project and that the land is freed of any encumbrances. Though, the motion was not crucial to the fortunes of the two sides, it generated heated debate.
The Minority's contention was that what the motion was seeking to do could be done without the authority of the House because it was not an agreement directly involving the Government.
The Majority had argued that it was better to play it safe by taking the motion rather than leaving it to the uncertainties of the future. Nana Akomea, Chairman of the Joint Committee, in his closing remarks asked members not to play on words and legalities but to see to it that the oversight responsibility of Parliament was not compromised.
The Ambassador Hotel was a gift from the British government to the newly independent Ghanaian state. It started operating in 1957 and after bad managerial practices, it slipped gradually into ruins. The Hotel went through an unsatisfactory history of divestiture culminating in the decision by the Lands Commission to terminate the lease of the Hotel premises for non-performance.