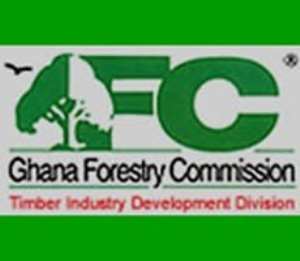 The Forestry Commission is set to hold the second national REDD+ forum on Thursday at the Accra International Conference Centre.
Speaking on the drive time show on JOYFM with host Lexis Bill on Monday, Roselyn Adjei who is the Deputy Head of Climate Change Unit at the Forestry Commission explained REDD+ is a group by the Forestry Commission that seeks to stop deforestation and to promote planting and conserving of trees.
"We know that this is a livelihood for some people so REDD+ seeks to put a structure in place to prevent the deforestation and at the same time look for a way to prevent these people from going out of work, she said.
The second forum by the group; REDD+ comes off on 19th of October and the entire public is being invited to come and be part of the conversation to protect our natural environment.
The president, Nana Addo Dankwa Akufo-Addo is the special guest of honor and will be speaking to the issue next week Thursday at the Accra International Conference Centre.
"We expect students, corporate bodies, the media and the entire public to be present at the forum", Roselyn Adjei said.