11 August 2017
|
Opinion/Feature
The Nightmares Of The 2017 Hajj Pilgrims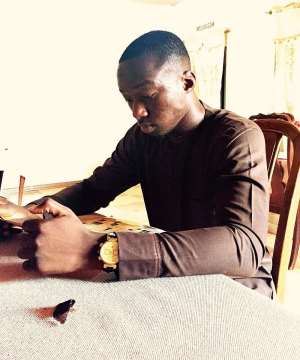 Soon after the Fajr prayers which is the first holy prayer each day in the life of every Muslim in the world, they decided to spend the last of their time here in Ghana before becoming born again (Alhaji/Hajia) with their Families most especially those who partook in contributing to the ghc15,000 new hajj fee.
They spoke about religious affairs and partially larmentted bitterly about the fact that, a Muslim leader who inspired confidence in them in all his doings and created a hut of hope in their hearts had soon deserted their play grounds of comfort where they usually met to misrepresent the Holy Q'uran into current day economic affairs.
With hopes of a better day at least, they as usually "Hmmmm" "Hmmmm" and zipped on the baggage of their old man who was more than prepared for his trip after many decades of this awaiting day.
Incidentally it was the same afternoon the chief of wale wale( mamprusi land) was preparing to fly right on from the legacy newly built Tamale international airport as he was also on the coupon to enjoy his first "son of the land" benefits.
Several hours passed by and neither a Signal rang nor number called in to notify as to what the impending actions were and so all they could do was to keep watching on the smiles of travellers passing by both in and out of the country.
A passer-by asked a man in all white sitting in the midst of the over 2000 holy dressed pilgrims what the frustrations and agitations expressed there were all about and all the over 34 hours stranded man could say was: I pray for "4years of life", I pray for "4 years of strength" and I pray for "4 years of Forgiveness" from John Dramani Mahama.
What happened in 2006 had repeated itself again ( mobile.ghanaweb.com/GhanaHomePage/NewsArchive/Stranded-Hajj-pilgrims-protest-116099 ) and as the weak old women tied their cloths and grumbled the final tip of their chewing sticks, they spoke out with aerosols of curses to the government of 2017 who finally have resorted to organising a cheap flight after extorting so much from their weak pockets.
I stood in shock as a sub-chief looked at the moon light and whispered to his linguist in local kusasi dialog getting a Reply, 1,231 days more.....
OneMalik