16 June 2017
|
Opinion/Feature
Mr. President Wake Up—Lord Commey Collapsing Your Government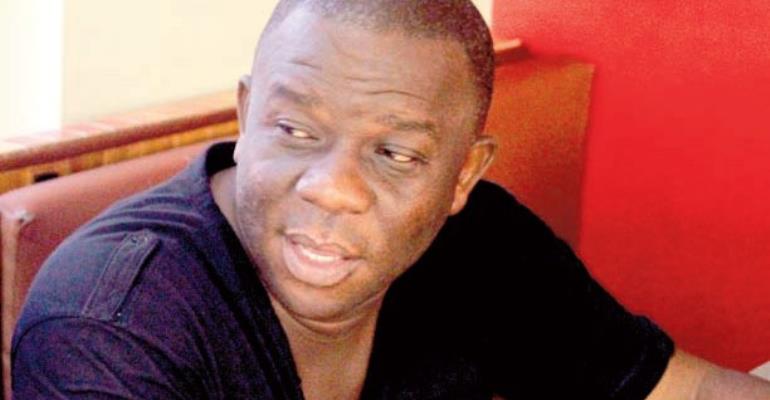 Director of Operations at the Presidency is a Position limited to the operations that complement the everyday affairs of the Presidency. The powers that come with it do not transcend the perimeters of the Flagstaff House, yet Lord Commey is carrying himself as the overlord of government, apportioning to himself authority that does not belong to him.
I, Mawuko, can state on authority that Lord Commey is taking from an NDC bigman at the Lotteries GHs250,000 (two hundred and fifty thousand Ghana Cedis), weekly, under the pretext of keeping him in his position, and that is happening on the blindside of the new CEO. How much is that man stealing that he is willing to give so much as ransom to Lord Commey?
At the Port, Lord Commey is acting as the NPA Boss, overseeing the smuggling of finished fuel products with the help of crude customs officers like one Oduro, and so on. In fact, the tankers that belong to NDC officials, Asiedu Nketia et al, are given priority over the NPP haulers because the former can afford to pay him bribes in the tens of thousands of dollars.
It is not surprising that he is defending the NDC thieves as people who had supported the NPP financially. What criminality! The tankers are labelled for export, but the loads get diverted and sold locally, causing major financial losses to the State.
Where is EOCO to investigate? Where is the National Security? Where is BNI? Where is the Police?
Lord Commey is doing all that and more in the name of President Nana Akufo-Addo. The irony is that Mr President has no knowledge about that. Lord Commey is even exceeding his extended limits by inviting to his office businessmen, CEOs of companies, Police Commanders, Directors and other high profile employees of Ministries, heads of security institutions, bending them to bend the laws to favour him.
I say to those Customs officers who out of fear kowtow to him that they are fools. In fact they are stupid. They should know that they are to report to their commanders and not to a crook whose responsibility is to make the President's life easier. I say to the Police officers that they are to report to their commanders and not to the charlatan who steals government property in broad daylight.
The Police, National Security operatives, and others who come to him for favours must be ashamed of themselves. They must deal with their commanders only. They have no business doing at the Flagstaff House or anywhere that Lord Commey may want them to meet him.
Lord Commey has already sold some of the confiscated vehicles that Abronye DC fought to have brought back to the State. That was done on the blind side of the Presidency, too, much like he did with NPP motorcycles post 2012 elections, and just like he did with other items before elections 2016.
Mr President, Lord Commey is collapsing your government, believe it or not. The sooner you do something about it the better for the NPP and your outfit, Sir. We all fought in our own ways to ensure that you became President, please do not allow a selfish yellow character as Lord Commey destroy your efforts and ours.
Be on standby for more revelations from this pen. The word corruption was crafted to fit Lord Commey more appropriately than John Mahama, his brother, Zoomlion, David Amankwah, and hundreds of others who have caused financial losses to the State. Lord Commey's corruption is unprecedented and massive!
#RemoveLordCommeyNow