GES Must Not Sanction Mr.Augustine Kusi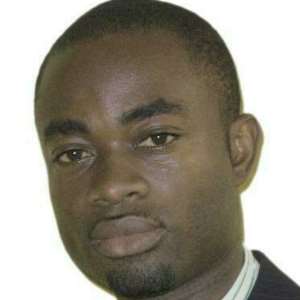 The writer
Good afternoon fellow Ghanaians.
Education one can say is the process by which learners acquire knowledge, skills,habits,values,attitudes and moral behaviour.
This l believe helps them to become useful to themselves,the society and the world at large.
Education involves both teaching and learning. Sometimes people learn by teaching themselves.They also learn with the help of other people such as parents,friends and teachers.
The first and the most important teachers of the child are their parents because they teach their children attitudes,good morals,behaviours,values and habits which helps to shape their character and remain with them for life.
This is exactly what is captured in Proverbs 22:6
Train up a child in the way he should go,And when he is old he will not depart from it.
Teachers and schools on the other hand are the professional educators and are the main agencies of education because they provide organized teaching and learning with organized periods,classrooms,timetables,teaching methods, curriculums,evaluation techniques and certification.
Educational objectives can therefore be classified into three areas or domains.The cognitive (Knowledge), the effective (sense of value or attitude) and finally psychomotor domain (physical activity)
GES unhappy with teacher using stones to demonstrate computer mouse?Why will they be happy?They must understand that,the teacher is not happy and the pupils are not happy either.
The Assin South District Directorate of Ghana Education Service is annoyed about media reports of a teacher who was compelled to improvised the use of stones for a mouse,at an Information and Communication Technology class (ICT) due to unavailability of a computer.Necessity they say is the mother of invention and they must be reminded of this saying.
The District Director,Shirley Coleman says she is unaware the Assin Asamankese D/A Primary School in the Central Region, lacked computers.
This l find ridiculous because every District Education has an officer in charge of ICT.Is she having an officer in charge of ICT?If yes was she not briefed about the challenges in the teaching of the subject?If no why is the office not having anybody responsible for ICT related issues?She must rather do well in her capacity to find out others schools facing same challenges within her district and make sure the problems are quickly addressed to avoid other ugly reportage in future.
In as much as am personally also not happy with this news l must sincerely say that,following this issue keenly by watching the video and listening to the account by Mr.Augustine Kusi and the pupils interviewed,it is very clear to me that,Mr Kusi is dedicated with great zeal to teach the pupils ICT but lacks the necessary tools to make his work more effective and efficient so was forced to use stones because it is a free gift of nature.
The pupils really did the single click and double clicking very very well even though they used stones.
Now the question is,who must be responsible in provision of teaching and learning materials for schools?The simple answer is government.
Mr Kusi did his best to bring the theoretical aspect of the subject (ICT) to the students by even helping the students in writing exams especially the BECE and l think he must commended for that and be provided with the necessary ICT tools to enable him do exploits.
Now talking about the principle of fairness,why will Nurses and Doctors be always provided with their working tools but the same cannot be said about teachers?
PTAs,Old boys and girls, Chiefs, Opinion leaders, Assembly members etc must equally be proactive in the provision of necessary educational materials for their schools because waiting on government to provide everything before the right things are done will just be a waste of precious time.
Parents must be see the education of their wards as an investment and must be willing to provide their needs accordingly.
Against this background,l want to use this opportune moment to salute and congratulate Togbe Adza-Nye IV a Chief of Ziavi in the Volta Region for his great and enormous support in the provision of computers, exercise books,desks for pupils,furniture for teachers etc in schools within the Ziavi communities and am sure other Chiefs are also doing same elsewhere and l must say congratulations to them as well.
This is how we must all collectively contribute our quota towards national development and not always waiting on central government.
There are reports GES is planning to sanctioned Mr Augustine Kusi for the improvisation he did.
This l believe should not be an option at all and as ICT teachers we will not sit down for injustice to be meted out to our colleague.
The best thing GES must do should rather be using this case as an evidence in putting more pressure on government to provide the necessary teaching and learning materials for schools rather than using their powers on innocent hardworking teacher like Mr.Augustine Kusi.
I am therefore calling on the leadership of GNAT to stand up and fight for the right of Mr Augustine Kusi if it is indeed true there are such moves so that the teacher is not victimized.
GES should remember that,they always tell teachers to improvise whenever we they complained about the unavailability of teaching and learning materials.
Leaders are supposed to solve problems in times of crisis so kindly respectively leave Mr Kusi Augustine alone.
God bless our homeland Ghana!