Effutu MP and Assembly support Muslim Community
News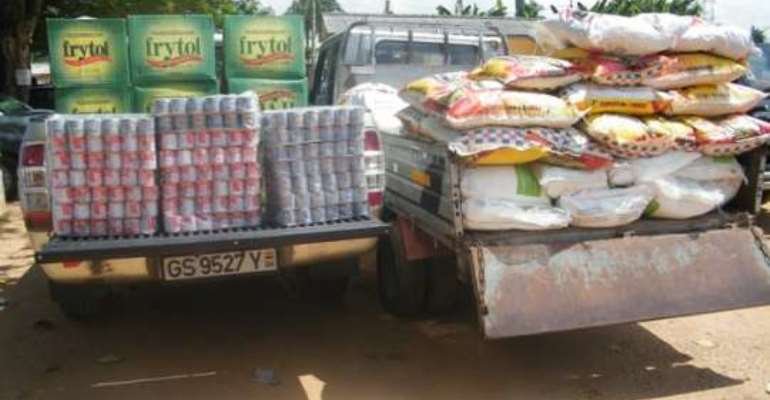 Winneba (C/R) June 13, GNA - The Effutu Municipal Assembly in collaboration with the Member of Parliament for the area Mr Alexzander Afenyo-Markin have donated assorted food items to the Chiefs and the entire members of Muslim Community in Effutu for their Ramadan.
The items include; 24 cartons of milk, 20 bags of sugar, 60 bags of rice and nine packets of Frytol Oil.
Mr John B. Ninsin, Effutu Municipal Chief Executive who made the presentation at the forecourt of the Assembly said the gesture was part of their social responsibility to demonstrate their love to the Muslim community in the municipality, especially during their annual Ramadan.
He commended them for their peaceful co-existence with other religious groups in the area and their contributions towards the growth of democracy and development of Effutuman.
'I hoped such brotherliness will be maintained and grow in order that together we forge ahead as one people with common destiny, 'he said.
He appealed to them to offer prayers to Allah for the continuous peace, tranquillity and stability of the country.
Alahji Musah Adamu who received the items on behalf of the Chiefs and Elders of the community thanked the donors for the kind gesture, and stated that the items would be used for the purpose they were donated for.
According to him, the Assembly and the MP had in recent times supported many of their programmes and other initiatives as well as bringing some development to their doorsteps, which they we are most grateful.
'I hoped they will continue to come to our aid when the need arises', he added.
GNA