STMA staff, Assembly members trained on time management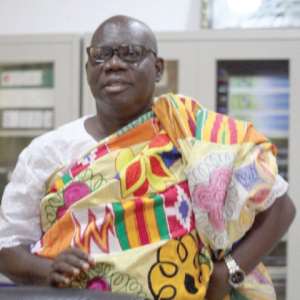 Mildred Siabi-Mensah, GNA
Appolla (WR), June 7, GNA - Mr Anthony K. K. Sam, the Metropolitan Chief Executive of the Sekondi/Takoradi Metropolis has advised staff of the Assembly to imbibe time management as a key component of increasing productivity and growth of the Assembly.
He said, 'Gone are the days that government workers believed that government work should be done anyhow, now you have a lot of machinery such as cars and all other logistics to help you ensure efficiency through proper scheduling of time ".
The MCE expressed the sentiment during a four-day workshop organised by the Eff-Ess group of companies on 'Learning Session on Advocacy and Time Management' for staff and Assembly members.
Mr Sam Said any small time wasted presented a great loss to the Assembly and urged them to put in more for the assembly, stressing 'You hold the key to the successes of the assembly and if you do not manage the systems well, nothing good will come, but will only collapse'.
He therefore encouraged them to take every training and in-service training serious as it was vital to organizational growth and called for commitment as well as sacrifice to make the twin-city in particular and the country at large a better place for future generation.
Mr Ato Van-Ess, the lead facilitator said it was important that the Assembly staff acquired the needed skills and knowledge in advocacy in order to understand and use the tools to their benefit.
He said understanding the role of advocacy in policy formulation and resource allocation was critical to ensure that the Assembly succeeded in its quest to expand and develop.
Mr Van-Ess used the YARN Coil demonstration to illustrate the need for team work, communication and negotiation.
Other topics treated included; problem solving cycle, policy formulation process, and resource allocation cycle and advocacy approach. GNA