Let's protect natural resources with stakeholder collaborations - EPA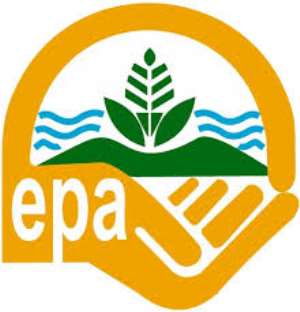 Cape Coast, June 6, GNA - The Environmental Protection Agency (EPA) has called for an increased stakeholder collaborations towards the sustainable management of the country's natural resources.
It said the management of the natural resources in the country was a shared responsibility, which required that individuals and relevant stakeholders played their respective roles while the EPA took a lead role.
Mr Ebenezer Pinkrah, Central Regional Director of EPA who made the call noted that the country's natural resources had been carelessly handled and recklessly over exploited to the extent that they had become polluted and drastically reduced to extinction.
Mr Pinkrah was speaking at a news conference as part of activities to mark this year's World Environmental Day celebration in Cape Coast.
The global theme for this year is 'Connecting people to nature in the city and on land from the pole to the equator' whilst the national theme is 'Connecting Ghanaians to nature from north to south'.
He noted that the Agency's capacity to perform its mandated roles had reduced drastically as a result of the mismanagement of the resources in question, causing serious health problems for humans.
The EPA has in this regard implored all Ghanaians to change their habits and adopt efficient and sustainable natural resource management practices to safeguard the environment for posterity.
Mr Pinkrah said natural resources depended on humans for their habitats and livelihood and therefore behoved on them to protect, conserve and enhance the natural systems.
He said the EPA sought to use the celebration to connect Ghanaians to nature and sensitise them on effective ways of utilising natural resources to minimise the adverse effects of illegal mining on water bodies.
Another issue of great concern was the springing up of illegal structures, mostly as bars and eateries along the beaches of Cape Coast in recent times, a situation which experts said could have health implications for nearby communities.
Responding to questions as to what the EPA was doing about the development, Mr Pinkrah said a definite decision had been reached by stakeholders to stop the operations at the beach to protect the beach front.
GNA
By Afedzi Abdullah, GNA