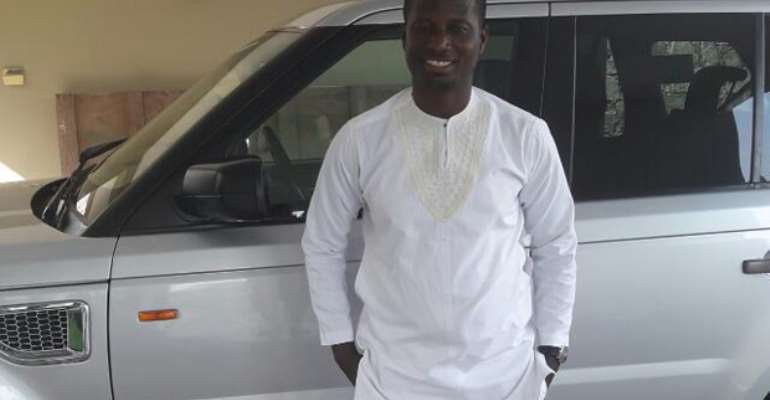 HON Emmanuel Atta Ofori Snr, Constituency Chairman of the Ruling New Patriotic Party in the Kwahu Mpraeso constituency has resigned from his post as  Party's constituency chairman with immediate effect.
Hon Emmanuel Atta Ofori Snr, Aka Emmatta who was the Assembly man for Obomeng – Kwahu electoral area resigned as a party executive to enable him concentrate on his new job as the District Chief Executive of Kwahu South Assembly in the Eastern Region.
It would be recalled that the National Executive Committee of the ruling  Party somewhere last month ordered all government appointees to hand over their party positions to enable them work effectively at the various Ministries/Departments/ agencies/Assemblies.
The DCE has so far handed his resignation letter to the constituency council of elders whereas his First Vice chairman Mr.  Addo Frimpong will act in his stead.
Hon Emmanuel Atta Ofori Snr announced this on a familization tour at Kwhau – Rigde Senior High School when he met the staff and students of the school to interact with them and introduce himself to them as the President's representative in the District.
The Headmaster of the school Rev. Alexander Danso Doku speaking on behalf of the school lamented the challenges bedevilling the school such as; lack of dormitories, class rooms, desks, water shortage, inadequate staff bungalow's among others which he appealed to the government to come to their aid.
The DCE  assured them that, the President has outlined programmes to solve the challenges facing the educational sector and to put  teachers first for quality education in the country.
The DCE further bemoaned the challenges facing the assembly with respect to revenue mobilization.
"I Am appealing to the Chiefs and Elders to educate the people about the payment of taxes during Traditional Council Meetings and important gatherings." he said.
Adding that payment of taxes by the people will lead to the fulfillment of the visions he has for the district and also will enhance growth and development in the Kwahu South District.