B/A recorded 1,224 unsafe abortion cases in 2016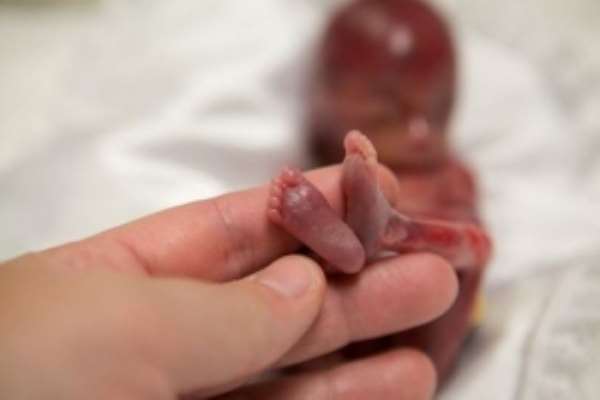 Brong Ahafo Region recorded 1,224 cases of unsafe abortion among teenagers in 2016, the Ghana Health Service report has revealed.
The report said the figure represented 12.7 percent of 9,612 cases of unsafe abortion recorded in the country within the period.
Mr Raphael Godlove Ahenu, the Chief Executive Officer of Global Media Foundation (GLOMEF), an anti-corruption media advocacy Non-Governmental Organisation (NGO), made this known in Sunyani on Tuesday.
Addressing a news conference to announce the outcome of a safe abortion project his NGO was implementing in the region, Mr Ahenu observed with regret the increasing trend of teenage pregnancy and unsafe abortion in the country.
He said 110,000 adolescent girls in 352 basic schools across the country got pregnant in 2016 adding that out of the figure, the Brong-Ahafo Region alone recorded 12,112 cases in 38 basic schools.
Mr Ahenu said there is the need for adolescent people to easily access safe abortion services at public health facilities to lower the high unsafe abortion rates which contributes to maternal deaths in the country.
He called for a national policy guideline for the distribution of condoms in all public places and gatherings to ensure easy access.
Mr Ahenu said when the stigma attached to the use of condoms and other family planning methods such as pills, are addressed, teenagers who could not control their sexual desires would feel at ease and demand for the services.
He said easy access to HIV testing and counseling as well as stronger subsequent links to HIV treatment services for those who test HIV positive were also needed.
Mr Ahenu said alcoholism and drug abuse were major driving force which pushed teenagers into promiscuous lives and called for a realistic national policy to control alcoholism among adolescent people.
He said availability, accessibility and acceptability are the key obstacles that adolescent people face in accessing contraceptives.
Mr Ahenu said there is an urgent need to intensify the education campaign on the use of contraceptives and family planning services especially in basic schools to save the lives of pregnant girls and their unborn babies.
"We can no longer postpone sexual education among adolescent people because they are actively engaging in sex", he said.
–