17 February 2017
|
Opinion/Feature
Politicians As Saints, 'Saints' For Change!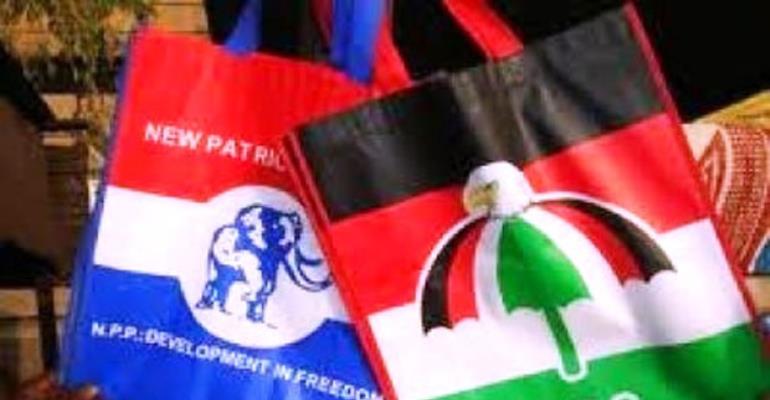 A saint is a person with good actions and intent who has nothing wrong recorded in his past or present. In Ghanaian politics, we do come across politicians who ascribe to themselves qualities of 'saints' before gaining office of political power. The moment they assume the mantle of leadership however, the word "saint" becomes an illusive description of their character.
The NPP government in the year 2000 criticized the incumbent NDC government of corruption, which led to the NPP winning the General Election at the time. Within the period from 2000 to 2008, under the leadership of ex-president John Agyekum Kuffuor, the NPP was bedevilled with corrupt activities such as; numerous cocaine deals, Macmillan textbook printing saga, extortion of money accrued for [email protected] celebration, unfavourable sale of lands to ministers and cronies, renovation of the president's private residence at the cost of ¢40million, acquisition of government bungalows by specific ministers, Ghana International Airline(GIA) Saga, amongst others.
It is an obvious truth that the NDC exposed these practices, criticised the incumbent, and promised Ghanaians a 'change'. This wave of change occurred in 2008. It ended with a change in governing bodies while government actions remained constant and unchanged, and the economy suffered stagnation.
Is change just an expression of words to cajole voters? Do politicians really cry for change or cry for an opportunity to also "chop some"?
During the NDC administration from 2008 to 2016, corrupt activities such as; siphoning of tax payers' money into Woyome affair, GYEEDA and SADA scandal, Brazil 2014 fiasco, excessive loans from friendly nations, ford gift saga, amongst others were engaged in.
In 2016, politicians again called for a change and it was once again met with a loud cry of assent from the majority of Ghanaians, as the NPP exposed corrupt activities of the incumbent. Yet, a few weeks after gaining power, it was repeating mistakes of the NDC by appointing ministers based on party interest and not on country's interest and using the foul precedent of the out-gone government as an excuse for repeating these mistakes.
Is it possible for Ghanaians to experience the change they so much want? Are politicians ready to sacrifice their stomachs for the people? *Are all politicians 'saints' after all?* Would the new NPP administration fulfill their promise to the people or fulfill their promise to their personal accounts?
#Ghana needs help
Rachael omeife
(Department of Political Studies)
KNUST
[email protected]