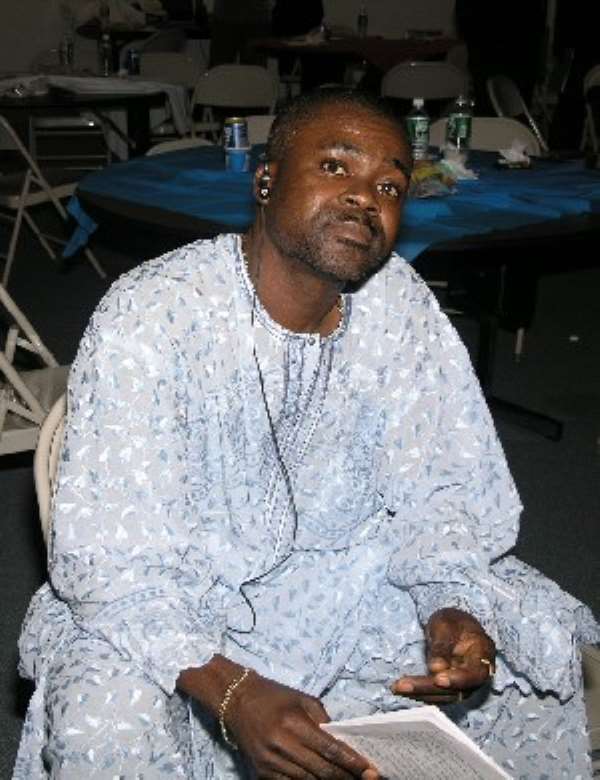 The city of New Jersey witnessed something that all Ghanaians should be proud of. Ghanaians paid their last respect and came in their numbers to the final funeral rites of Papa Owusu aka "Big Man Productions". The event was successful as those who had sympathy for this fellow Ghanaian, regardless of whether they had "beef" with him or not, came to show some love. Papa's death came as a shock to all. Those that were close to him still cannot believe that he could die so tragically. Many are in disbelief that a Ghanaian woman could actually commit such a crime. Most Ghanaians would say that it is unfair for someone to take another person's life even if that person is troublesome or offensive. Ghanaians are proud and tolerant people, who have moral values which would prevent them from taking their partner's life regardless of whatever arguments, shenanigans or tantrums which will arise. Rumors have been circulating that the alleged murderer has been released on a $10,000 bail. Some also come up with $7,000. Ghanahomepage decided to investigate this rumor and in so doing contacted sources closer to "Big Man"'s family. We were informed that the alleged murderer is still in jail, "on lock down or hell hole". Some say it would have been a travesty of justice if the alleged murderer were free on bail. One source made a comment that "Even in America if one kills a "chicken", they don't get $7000 fine, let alone a bail" Another story that we heard was that the alleged murderer, after killing Papa, decided to cut herself to make it seem as if she had been attacked by the victim. This would have enabled her to use a self defense alibi or term it "Evidential manslaughter". One question people who heard that story asked was: How can a person who was killed while asleep attack his alleged murderer? Yet still another rumor has been flying around that Papa was stabbed by his partner and was in the hospital. We only wish that Papa was in the hospital and not six feet under. Anyway the prosecutor in this case is working to get to the bottom of this murder so that justice may be served.
It is sad that the relationship between Papa and his alleged murderer may have been violent from the beginning and he did not see the warning signs. My advice to Ghanaian brothers and sisters: Please refrain from any domestic disputes which would result in a partner being severely beaten, stabbed or wounded. Inflicting injury to a person can result in a jail sentence and subsequent deportation. There are laws in this country that we must all abide by and no one is above the law.
A word to the wise, as they say in the North, CEASE THE OPPORTUNITY AND RUN WITH IT, GOD BLESS US ALL.