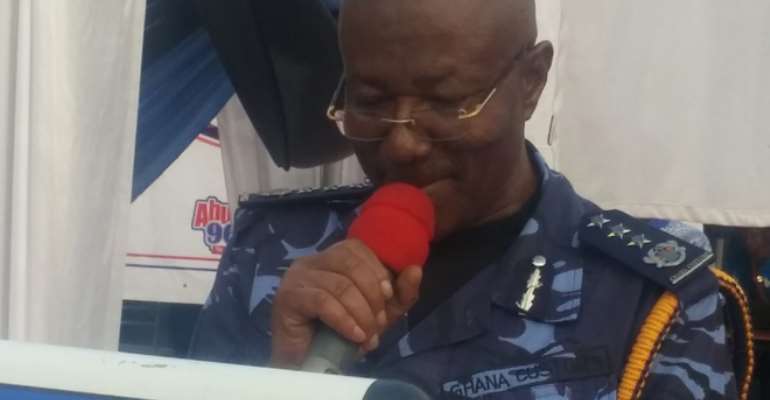 THE Ashanti Regional Customs Division of the Ghana Revenue Authority (GRA), which exceeded its 2016 revenue target by 115 percent, is facing a dearth of office space, aside lack of vehicles for patrol duties.
Assistant Commissioner Kwesi Ahiakpor, Sector Commander, said other operational logistics as well as residential accommodation and barracks were also another headache for the division.
Speaking at the annual West African Security Service Association (WASSA) celebration of the Customs Division in Kumasi, Mr. Ahiakpor noted that the sector's checkpoints are pathetic to behold.
"We have to appeal first to the authorities to either come to our aid or allow us to engage in private/public partnerships to solve our teething problems," he suggested and added that the command had outgrown its present headquarters situated at Amakom, a suburb of Kumasi.
In his view, the command ought to start thinking of building a new office complex big enough to accommodate officers and a conference room befitting an ultra-modern office.
"We must consider building new proper checkpoints at Kubease, Anwiankwanta, Mankranso, Mpasatia, Ahenkro and one on the Ejura-Mampong road to rake in more revenue for mother Ghana," the Sector Commander asserted.
According to him, if authorities could commit GHȼ164.516 million representing 50 percent of the GHȼ329.032 million collected to fixing the numerous problems enumerated, the Kumasi collection point would be able to collect over GHȼ1,200,000 at the end of this year.
"We only hope and pray that this time around someone is listening to us," he submitted and added that they shall always strive to be fair and honest, while attempting to provide a consistent and standardised service to help achieve their goals.
He disclosed that the Kumasi collection point was assigned an annual revenue target of GHȼ285.640 million between January 1 and December 31, 2016, and by the dint of hard work they exceeded the target by mid-year, bagging GHȼ297.195 million for the state.
As a result of the 2016 mid-year budget review, Mr. Ahiakpor said GH¢148.51 million was added to the initial revenue target, bringing the total to GHȼ435.150 million.
But by September 30, 2016, they had raked in GHȼ329.032 million for the country, and by the end of the year it had reached GHȼ440.466  million.
He praised officers for their dedication and hard work. Awards were given to deserving officers.
From Ernest Kofi Adu, Kumasi