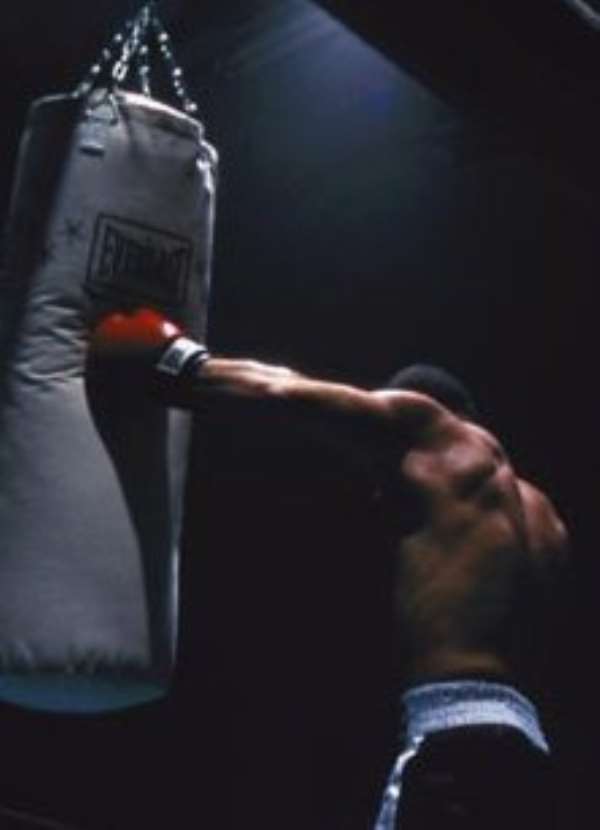 Accra, March 8, GNA - Joshua Okine, the current Commonwealth Welterweight champion is to defend his title by the close of June or early July.
Okine who demolished his Nigerian opponent, Fatau Onikeke last Friday, at the Azumah Nelson Sports Stadium in the eighth round of the Commonwealth Welterweight bout is likely to mount the ring against an opponent from either Canada or London.
According to his managers, Obric Sala Promotions Syndicate, they are in contact with their foreign partners who are making serious efforts for the boxer to enable him defend his title as early as possible. Okine also known as "Bukom Tsatsu" has also been presented with an opportunity to engage in a World Boxing Council (WBC) International fight by the middle of the year.
Nii Lantei Vanderpuije, a member of the management Syndicate said the management of the boxer is taking into consideration the two offers for Okine to choose to defend for his title ahead of the WBC International title fight though, the later has more prospects.
He said though the boxer would be ranked 10th, if he should win the WBC International title they would like to go for the defence of the Commonwealth title in order to enrich his profile.
Commenting on the challenge thrown to Okine by Onikeke for a rematch, Nii Vanderpuije said, "After winning the Commonwealth title, we are ready for any opponent including the Nigerian". 08 March. 05