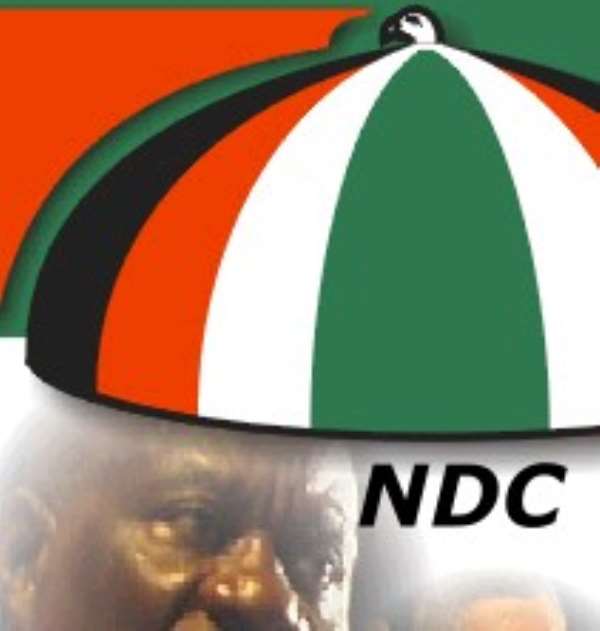 Nana Akufo Addo, the modern day biblical David or Joseph, is as fit as a fiddle. I can confirm this to all Ghanaians worldwide, with the NDC propagandists cum doubting Thomases inclusive.
The idiomatic expression "to be as fit as a fiddle" means to be in excellent form or health. This explanation is for the benefit of those who may otherwise have some difficulty comprehending the import of its application in this write-up.
Many a member of the NDC propaganda and campaign team is going about both in public and private misinforming innocent Ghanaians that Nana Akufo Addo, the NPP flag-bearer and presidential contestant, is suffering from cancer.
Cancer is one of the known most dreaded, often incurable and fatal diseases tormenting humanity until today.
Why has the NDC not only wished or perceived this disease for Nana Akufo Addo but also, gone to the extremes to assert with authority and certainty that he suffers from that disease? What do they stand to gain if Nana Akufo Addo were to be sick of cancer as it is maliciously being claimed or peddled by them? Do they want to turn Ghanaians against him in the hope of the electorates deciding to not cast their votes for a sick person?
When did a presidential candidate's health become a major determinant in the political history of Ghana on deciding who is to become the president?
Is it just because of the unfortunate fate of the late President Evans Fiifi Atta Mills who for his poor health became a total cabbage while in office, giving out of the blue chance and rise to then Vice President and later to become full President, John Dramani Mahama Mahama, to wield unruly powers to mismanage Ghana to the sorrowful extent as we see today? Is it to avoid the reoccurrence of that catastrophe becoming part of the history of Ghana hence going out with that nonsensical and unproven allegation against the person of Nana Akufo Addo, Ghana's saviour in waiting? Is it to sensitize the electorates to the dangers of having a sick person as President?
No, it is all about their mischievous enterprise to get the electorates vote to re-elect the same corrupt, incompetent, clueless and lawless President Mahama and the NDC to a further four-year term in office. If this is their objective, then let me ask, have they checked the health status of President Mahama? If they have, who checked it, where and when and what was or is the result?
Whatever the falsity or veracity of the allegation, Ghanaians in their majority are suffering economically so they cannot afford to live under any further clearly corrupt administration by President Mahama and the NDC.
They will in any day any time prefer cancer-suffering but incorruptible, dynamic and honest Nana Akufo Addo if their allegation made out of the figment of their imagination was true, to an unprecedentedly corrupt, incompetent, clueless and nepotistic President Mahama.
In fact, Ghanaian politics is dirty and some Ghanaians, especially the NDC gurus, do very dirty politics. In the face of their marked incompetence and institutional corruption, they are still shamelessly persuading Ghanaians to vote to re-elect them for another 4-year term in office. How can they be that wicked?
Please, fellow Ghanaians, do not allow NDC to continue to play on your intelligence. We should not allow them to continue to take us for fools by telling us absolute lies about their political opponents which we may easily believe to influence the way we shall cast our votes on December 7, 2016.
To conclude, I say, it is never true that Nana Akufo Addo suffers from any cancer. It is all NDC propaganda aimed at canvassing for President Mahama and their party in their bid to win election 2016.
A word to the wise is enough.
Long live Nana Akufo Addo.
Long live all discerning Ghanaians who aspire to better Ghana, better themselves and to secure the collective interests of Ghanaians.
Long live NPP.
Rockson Adofo