Gov't commends 14-year old spelling bee finalist [Photos]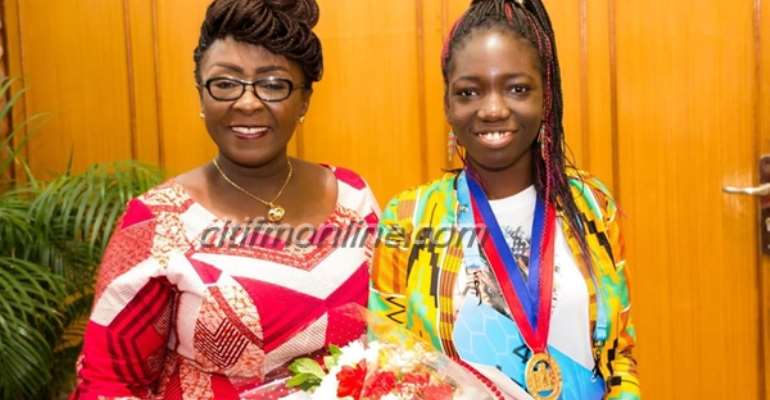 The 14-year old Junior High School student from the Ridge Church School in Accra, who beat over 200 others across the globe to place 20th in the 2016 Scripps national spelling bee held in the United States of America, has been given a rousing welcome.
Afua Ansah Manukure was Africa's only representative at the global contest.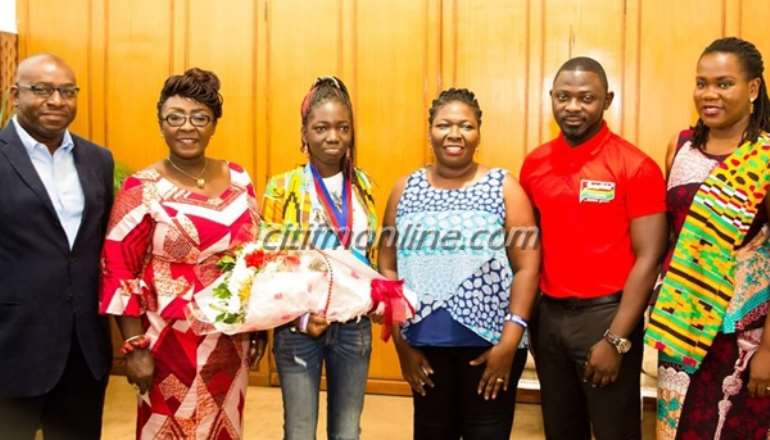 Afua Ansah Manukure, who was the only representative from Africa, said when given the same exposure and opportunities, children in Africa can compete with others and win.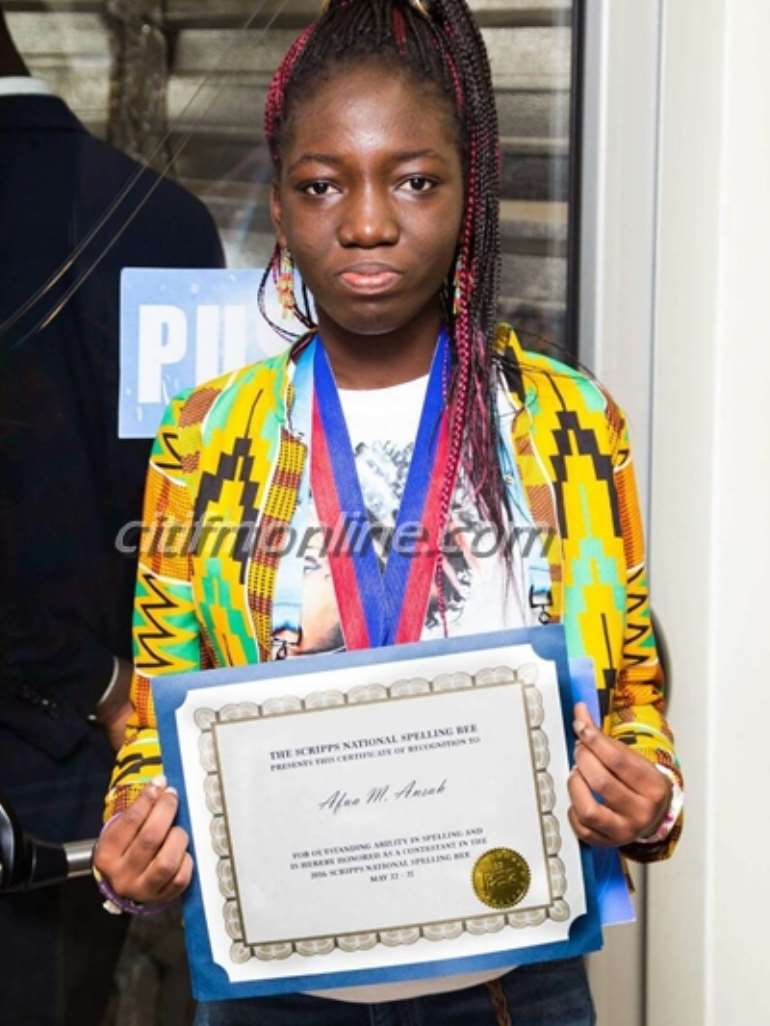 Speaking at a gathering organized by the Deputy Minister for Tourism, Culture and Creative Art, Abla Dzifa Gomashie, the 14-year old girl said the experience was very exciting and valuable. She urged other students to take advantage of the project and explore other platforms.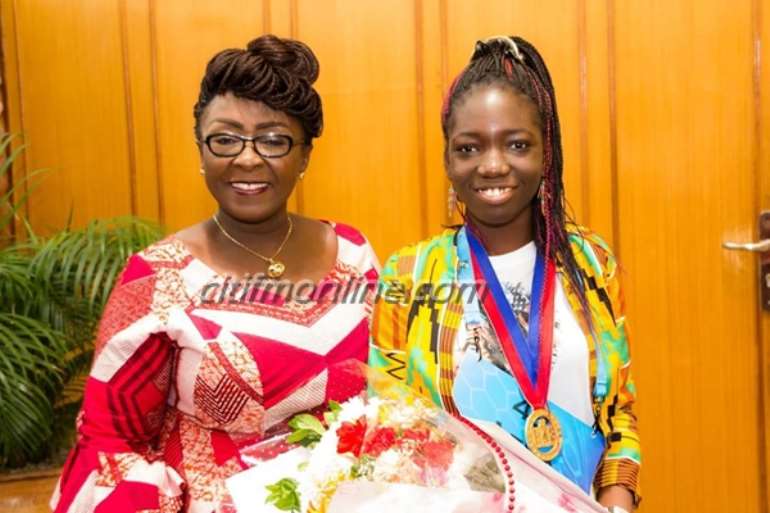 "I think our educational system is very rich because we learn so much and we learn with our kind of system. We learn to be able to adapt to any circumstance and not let anything hinder us. I think that is what makes us strong because if you go to even the under privileged schools, pupils there are still striving and still pursuing high academic goals. Our system is really good and if people are giving the opportunity to study abroad, they will excel".
On her part, the Deputy Minister congratulated the young girl for bringing home a medal and for flying high the flag of Ghana.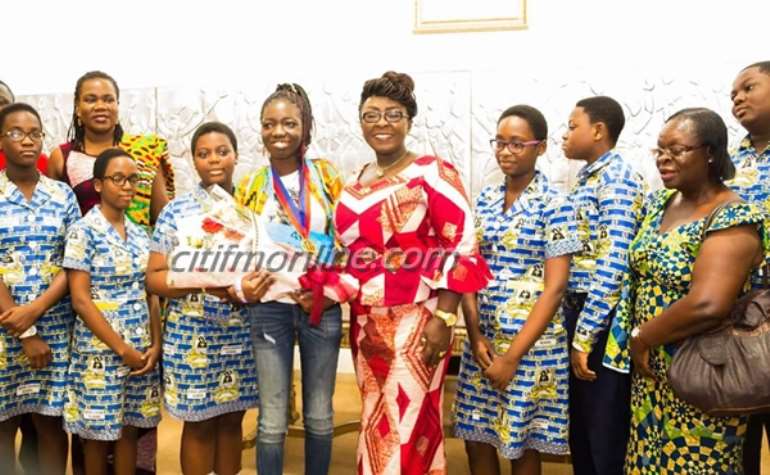 "For a young girl from Ghana to represent the whole of Africa at the spelling bee was remarkable. I watched her video and she spoke so well about our country, showed the distant she travelled to get to the USA, spoke about some tourist sites here and her composure as she answered the questions were all remarkable. I want to be part of her story mainly because she can be a role model for other young girls out there".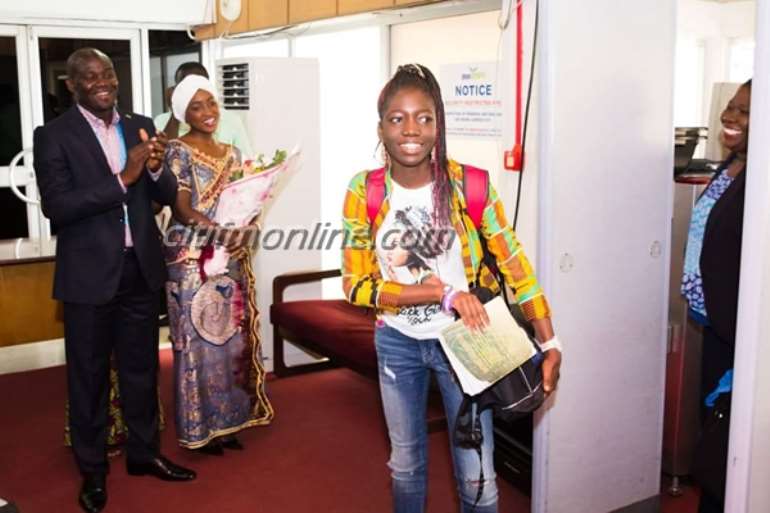 Also present at the gathering were some sponsors of the national spelling bee in Ghana, who congratulated the young girl, and promised to contribute to a library project she intends to implement.
–
By: Felicia Osei/citifmonline.com/Ghana