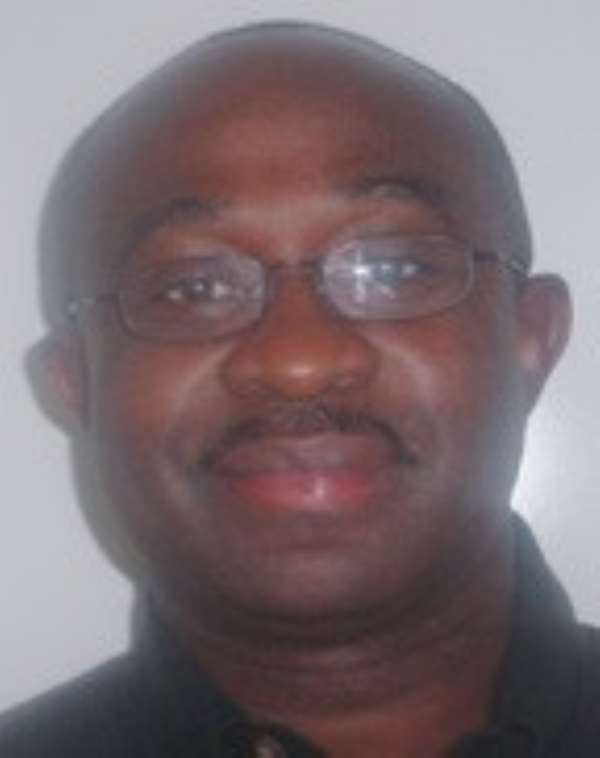 Ghanahomepage, Ghanaweb is continuing our segment of exposing our members of the worldwide community, unrecognizable and at the peak of their careers, nice in character and are always patronizing at many events whenever needed. They say when you surround yourself with great people you would become one. Greatness comes from hereditary and those destined to be great learn from the greatest. There are great Ghanaians in New York with great charisma and one of them is Kwabena Manu aka Honorable Pancho, his father, the late Mr. J.Y. Manu of blessed memory was a great man. The profile is not about Honorable Pancho but his good friend, Joe Boafo.
I first met Joe with Hon. Pancho in New York and he exuded greatness and a wonderful character. He is a likeable gentleman AND well respected. He also works for UPS, the world's number one shipping company. Ghanaweb is putting a spotlight on this brother so the worldwide community would know about a great and wonderful Ghanaian in our community.
Born on December 31, 1958 by his great parents, Opanin Yaw Boafo, deceased (May his soul rests in Peace) and Madam Rose Kwarteng aka Abena Marboah, who was voted Ghana National Best Cocoa Farmer in 2003.
Attended Central Connecticut State University and obtained, MS degree (Organization & Management)
BS (Mathematics & Computer Science) from Hampden-Sydney College, VA, USA
Prior to Hampden went to Akrokerri Advanced Teacher Training College, Ghana and Konongo-Odumasi Secondary School (KOSS), Ghana
He is currently, Manager, Business Continuity Planning Group Information Services at United Parcel Service (UPS), Mahwah, NJ, USA
Other positions he has held :
Manager, Security Policy & Strategy Group-UPS; Mahwah, NJ.
Manager, Database Administration Group - UPS; Ramsey, NJ
Senior Database Administrator (DBA), Bankers Trust Company, New York, NY
Database Administrator (DBA), The Travelers Company, Hartford, CT,
Programmer Analyst, Wachovia Bank & Trust Co., Winston-Salem, NC
Joe Boafo, Mr. CNN and Ghanaweb say "More grease to your elbow". Niceness is not expensive and you make people aware of that.