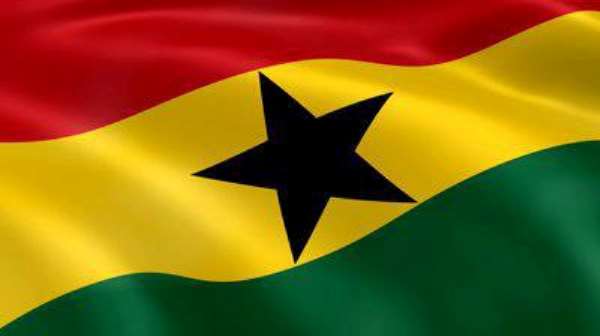 At long last, Ghana's troubles has worsened, we are challenged forever. Our hope as a nation has been dwindling drastically over the years. How pity and miserable we are now. Ghana, a nation blessed with every bit of a resource, but yet our citizens continue to live in abject poverty.
Our wealth is in the hands of the few noble in society. Whites invade our land, negotiate with our corrupt chiefs, and mine our own resources without any recourse to our development. Our people in a bid to attain a portion of their own resources, mine themselves and they are arrested with huge armunitions and military convoy. Chinese continue to destroy our natural vegetation, destroy our water bodies, kill our own people and we keep silent all because of foreign aid.
Politicians steals millions of cedis with their pens and they go around freely, a poor village man steals a goat, he loses all his teeth and his face is immediately brutalised, he ends up in prison and his standards worsen. Where is the rule of law in our constitution?. Until when are we all going to be treated equally. I feel pity for the future generation of mother Ghana. Something must happen.
Very soon, they will be coming to our houses, forgetting the fulfillmment of all the promises they made earlier, we will stop our jobs, leave our homes, join long cues and still vote for the same people who continue to cause us pain. After they claim positions, we invite them to our religious programs, give them front seats, and adore them as gods. We go to the extent of donating our hard earned resources to them. They spend our own money on luxuries, they give us little of it and we still thank them.
Grow my people, grow. If this was why Dr Nkrumah fought for independence, then afterall it was worthy to be a slave on someone's land, than to be treated as a slave in your own country. Till when are we going to risk our valuable lifes following political lunatics. Till when are we going to vote base on objectivity?, till when will you prevent ourselves to be used as tools by politicians to make themselves rich? We live in pain, and we continue to wail. I fear for the future
generation, i fear for mother Ghana. Let all the youth of today put Ghana first in everything we do. Let's prevent ourselves to be used by politicians. Rise up my people, rise up and save your motherland. I sincerely believe that just one day, Ghana will rise, that revolution will come, and we'll be happy ever after, and all the tears will cease. We may not cry forever.
Bioh Daniel
UDS
0240124031