The Cracks In Our Education System: Tax As Cement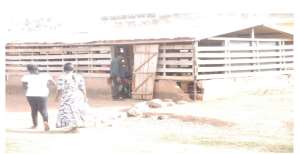 Education in Ghana was informal before contact with the Europeans, in the informal setting people served as apprentices and understudied their masters. With time, they gained the relevant knowledge and skills hands on to start the business or the profession on their own. Today, we practice the FCUBE system which is Free Compulsory Universal Basic Education where we have formal classroom structures and organised systems to facilitate teaching and learning through reading, writing, speaking etc.
In a world where education is one key among several to success, Ghana has misplaced its keys to success, no wonder we have placed little value on education of school children at the basic level in public schools as a nation. It is easy for one to conclude that, basic education is being treated the same across my beloved country Ghana, until one gets to see the situation on the ground.
There is an albatross of an education gap between northern Ghana and southern Ghana that remains despite education indicators. A recent fact finding visit to some four schools in Tamale in the northern region of Ghana gives credence to the assertion. Perhaps education does not make it to the priority list of the national budget. Maybe it is just an item like many trivial others in the eyes of policy makers and implementers or we have misplaced our priorities as a nation.
Above is a wooden classroom structure for children in a basic school in Tamale the capital of Northern Ghana even though the foundation has suffered some cracks, a clear indication of our education system. Most public schools in the north have either cement block structures, schools under trees or sheds or wooden structures. Public funds must be used to put up permanent classroom blocks to replace such frail structures.
As though the crevices and gaps in our walls are not enough, the situation is worsened by insufficient desks in classrooms. A visitor will often see four students using a dual desk meant for two students, it is very serious to the extent that some of the desks are rickety and the children are ushered to sit on the floor during class sessions, some are caught shuffling between standing, squatting, sitting on the floor and lying on the floor while they struggle to share textbooks. This must change, adequate new desks must replace the old ones, if it persists chances are we will have youth with spinal cord challenges in the future.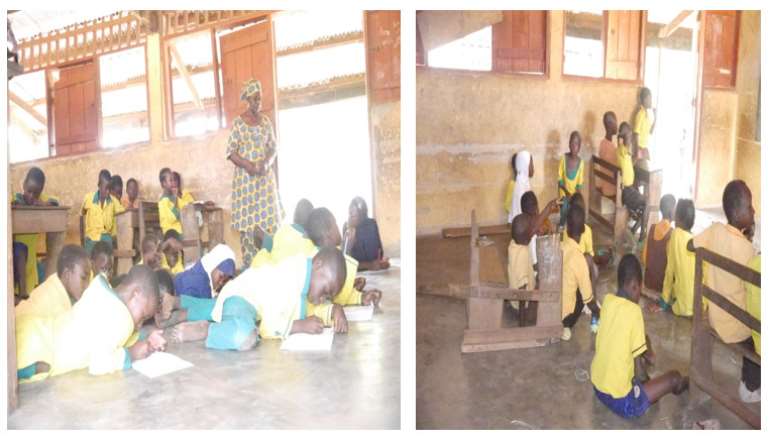 One of the challenges that basic schools in Ghana face especially those in the north is the inadequate supply of core text books to facilitate effective teaching and learning. Core textbooks are books on the compulsory subjects that are taught in school like the native language and mathematics, these textbooks are needed by both teachers and students to ensure effective teaching and learning. Enough funds from tax revenue must be appropriated to ensure both teachers and their students have enough books.
Though the condition of classroom structures speaks volumes in Southern Ghana, the situation is very dire up north the country. These situations in public schools de-motivate most teachers from going to public schools where they are posted; hence the plight and future of the so called future leaders are worsened. In farming communities during harvest, parents initiate their wards into child labour due to teacher absenteeism by making them assist with harvesting farm produce.
Our current education system must not be the case in a country where tax forms a vital part of the annual income of the state.Tax is what already pays for most public services – schools, hospitals and clinics, roads, power, water in most countries, especially developing countries. 2
To downplay on the essence of tax for developing countries like Ghana is not only futile but fatal. The ordinary citizen and market trader pay more taxes than big companies and corporations due to tax incentives offered to corporations, tax dodging/evasion and Base Erosion and Profit Shifting (BEPS). However, the ordinary citizen and market woman are not enjoying the fruits of taxes as they should because this shows in the poor nature of our education system and the type of education our children are receiving.
Governments must make strict tax reforms where necessary. Governments can decide to reduce the tax incentives they offer, in particular the most harmful types such as tax holidays and discretionary incentives. They can also make sure that they critically assess the full costs of tax incentives through published 'tax expenditure studies', and that tax incentives are subject to parliamentary scrutiny and public debate to make sure we reap the full benefits of the taxes due us as a nation. 1
In addition, the public must be involved in making decisions that affect them from the grassroots level up so that they are not merely presented with what has already been decided upon when they will bear the consequences the most. If governments of developing countries fail to involve the masses in issues that affect them, a time will come when political leaders will incur the wrath of the masses.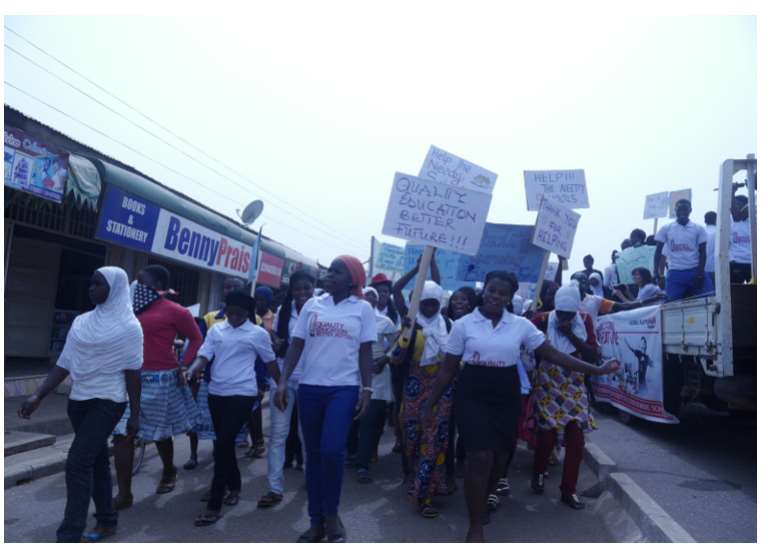 Daniel Nii Ankrah ©
+233249749489
[email protected]
REFERENCES
#TaxPower - ActionAid's campaign explained ActionAid, July 2013
Tax Power Campaign Glossary
Photos by Marina Tota AND GP Campaigners 2015