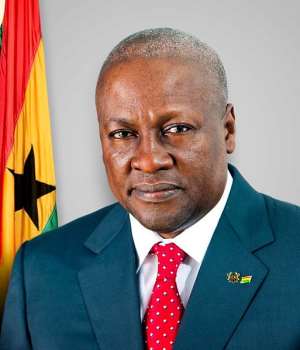 The President of Ghana
Flagstaff House
Accra
His Excellency,
I write to you Mr. President concerning the high level of hopelessness and abject starvation of Ghanaian students studying on government scholarship in Russia are going through under your stewardship.
Mr. President, before I start I would like to quote the mission of the scholarship secretariat of Ghana: "to provide Scholarships to brilliant but needy students and qualified Ghanaian workers at a minimum access cost for Human Resource Development for the purpose of National Growth and Development." However, these brilliant but needy students are taken abroad and left abandoned to starve as stipends promised to be given to them by the government are either delayed or are not paid at all.
These are students who could not receive tertiary education back at home because their parents could not have afforded it. How then do you expect parents who could not afford education for their wards in Ghana to send them money for their upkeep abroad? His Excellency, this is so disheartening and requires serious attention from you as the first gentleman of the nation.
Mr. President, it will surprise you to know that countries which are no way to be compared to Ghana economically still fulfill their promise of paying student stipends on a regular base without delay. Countries where there are conflicts going on at the moment still make it possible to pay their students abroad so that they do not starve as we are doing and can concentrate on their studies. Is this then negligence on the part of our leaders or it is being done intentionally?
As a responsible nation with responsible leaders, we expected the scholarship secretariat and all other government institutions involved in this agreement to fulfill their part of the agreement which we had with them and which stated that the government of Ghana was responsible for the payment of monthly stipends for our upkeep. I guess none of us would have agreed to the scholarship package if it had stated otherwise as no one wants to starve on a foreign land.
Anyway, you should not forget that this is a country(Russia) where it is illegal for students to work and with all these sanctions from the European Union and the United States on Russia, we can all imagine how it is to live here without a penny.
As I sit here writing this letter I can neither boast of $10 nor a health insurance which is obligatory for every foreigner living in Russia to have and is illegal to live without one. Not to even talk about money to buy note books for lectures and textbooks for reading. We are really living from hand to mouth. Just imagine any of us here falls sick right now and is taken to the hospital. What happens to him/her then? DEATH I guess (God forbid).
The last time we actually received stipends from the government was in September last year which was money owed us since April. Basically, we were surviving on monies we borrowed from our colleagues from April till September when we finally got our own stipends but had to exhaust everything right away because we paid back all that we owed. And from then (September) till now it has been hand to mouth as we have not received anything from the government.
Our colleagues from other countries (Congo, Yemen, Angola…) are lucky to have been receiving their stipends on a regular base and we envy them. Is it because they have better leaders than we do? I guess NO but just negligence on the part of our leaders. For our belongings it is nothing to make mention of as most of us have sold almost all our personal belongings to pay our hostel bills. Others who got no belongings left could not pay for these and have been given an ultimatum until the end of this month (January) to either pay the bills or get kicked out.
Mr. President, I know you will ask why we haven't addressed this issue with the mission in Russia. Well, upon numerous calls on the embassy in Moscow and sending letters through the embassy to the government nothing meaningful has come out of it. All we hear is "We have not received any money from the government to be given to you." So who do we cry out to now? The Russian government? No because they are fulfilling their part of the agreement by taking care of our tuition fees. Why can't our government do same by sending us our stipends as per the agreement?
It is sometimes embarrassing when you sit in class and a lecturer comes in and before he starts a lesson he has to ask Ghanaian students whether we now have something to eat or not. So embarrassing… Are we a cursed nation?
His Excellency, it is understandable that our economy is facing major challenges now, but anything that has the tendency of destroying the image of the nation, causing depression and hindering the studies of students be faced with the highest level of seriousness if we are serious as a nation. I thereby hope that every word of this letter be taken seriously and all problems addressed with immediate effect before things get out of hand as students are planning the unthinkable.
Hoping to hear from you soon Mr. President as every student here is hopeless now and only look into the skies for money to drop from the heavens.
Thank you for your attention.
Sincerely,
A concerned student in Russia,
[email protected]
+79612117480