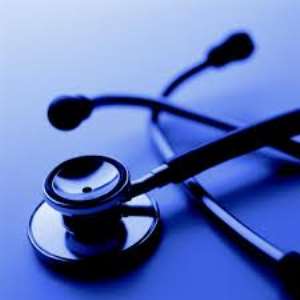 Firm Health Ghana Foundation, is a voluntary, non-governmental, non-partisan, non-profit, patient focused and humanitarian organization interested in the prevention of kidney disease by screening for early detection and education through awareness creation.
As part of the foundations activities to create more awareness to save and improve the lives of Ghanaians affected by kidney disease, Firm Health Ghana Foundation commenced its maiden monthly 5KM health walk dubbed FIRMWalk 2015. This walk comes off on the last Saturday of every month.
The maiden walk which was organized in partnership with Space fm (87.7) and sponsored by Washington Rentals came off on the 30th May, 2015 at the T & A Park (Tarkwa). The walk started exactly 6:00am with hundreds of participants from the Tarkwa Keepfit Club, Ghana Prisons Services (Tarkwa), Ghana Ambulance Service (Tarkwa), Fire Brigade Ghana (Tarkwa), Red Cross Society of Ghana (Tarkwa), Beloved Youth Club (Tarkwa), Fidelity Bank, Ecobank Ghana Limited (Tarkwa) and many others. The event was in three phases.
Phase 1 – FIRMWalk. The 5KM walk took place in some principal streets in and around Tarkwa. The walk commenced at exactly 6:00am at the T&A park, the route for the walk was T&A Park – Lowcost – Hotel de Hilda – Estate Junction – University of Mines – Takoradi Station – Post Office – Banking Lane – T&A Park.
Phase 2 - Aerobics Session. An intense 45 minutes aerobics session took place right after the walk under the guidance of the foundations aerobics instructor Mr. Patrick Okyere.
Phase 3 - Health Talk. A 20 minutes interactive health talk session on the importance of exercising was delivered by Dr. Joseph Darko and Mr. Nicholas Addai, all of Old Tarkwa Government Hospital.
Health Benefits of Exercising Iterated by Dr. Joseph Darko
The Director of Medical Services of Firm Health Ghana Foundation, Dr Joseph Darko encouraged participants to make exercising a part of their daily activities since it will help improve their health and mental state.
It strengthens your heart, regular walking reduces your risk of heart diseases and stroke. It lowers levels of LDL (bad) cholesterol while increasing levels of HDL (good) cholesterol and keeps blood pressure in check. "Anything that raises your heart rate and gets your blood pumping is a workout for your heart and circulatory system. According to the Stroke Association, walking briskly for up to 30 minutes can help prevent and control the high blood pressure that can cause strokes – reducing your risk by up to 27 per cent.
Walking as a habit helps to slash your risk of developing type 2 diabetes, asthma and some cancers. Regular exercise such as walking could reduce risk by up to 60 per cent. Those of us who are active have around a 20 per cent lower risk of developing cancer of the colon, breast and womb than those least active.
Regular exercising keeps your weight in check "If you're trying to lose weight, you need to burn about 600 calories a day more than you're eating. Putting one foot in front of the other is one of the easiest ways to do that." A person weighing 60kg burns 75 calories simply by strolling at 2mph for 30 minutes. Increase that to 3mph and they'll burn 99 calories. Speed it up to a fast walk (4mph) and that's 150 calories. Walking also increases muscle mass and tone and the more muscle you have, the faster your metabolism – so the more calories you burn, even at rest," he added.
It boosts your vitamin D levels, If you're walking outside in daylight, you'll be boosting your body's stores of vitamin D – a nutrient that's hard to get from food, but that we can synthesise from exposure to sunlight. Many people in Ghana are deficient in vitamin D and it's a nutrient that plays a big role in everything from bone health to immunity.
It gives you energy, It might seem like a paradox (and the last thing you might feel like) but a brisk walk is one of the best natural energizers around. It boosts circulation and increases oxygen supply to each and every cell in your body, helping you to feel more alert and alive. It wakes up stiff joints and eases muscle tension so you feel less sluggish. Always have a mid-afternoon energy slump at work? Head out for a walk at lunchtime instead of sitting in a café or at your desk and see what a difference it makes. Here are some other quick ways to boost your energy levels. Added Dr. Joseph Darko.
Director of Operations (Firm Health Ghana Foundation), Mr. Akpah Sylvester encouraged participants to make exercising a part of their daily activities which will help improve their health and mental state.
Article by:
Emmanuel Amarh Ashitey.
Public Relations
Firm Health Ghana Foundation
E-mail: [email protected]
website: www. firmhealthghana.org
Mobile Phone (233) 20-754-1684