Alcatel-Lucent appoints Ramy Hashem as Country Senior Officer for Ghana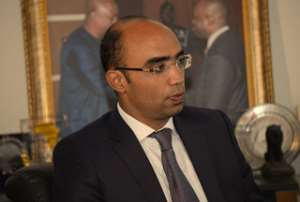 Ramy Hashem Alcatel-Lucent Ghana Country Senior Officer and Managing Director
Accra, Ghana, April 27, 2015- Alcatel-Lucent (Euronext Paris and NYSE: ALU) has appointed Ramy Hashem, as Country Senior Officer and Managing Director for Ghana.
In his new role, Mr. Hashem will assume overall responsibility for managing day-to-day operations, as well as taking the lead on strategic business directions for Alcatel-Lucent in Ghana. Based in Accra, he will report to Alpin Verlet, Head of Alcatel-Lucent's activities in the West & Central Africa region.
Mr. Hashem is the former chief technology officer for Alcatel-Lucent in the Middle East, an experience that will play a key role in the company's specialist focus of IP, cloud and ultra-broadband access technology in Ghana.
Commenting on the appointment, Mr. Verlet said: "Ghana is playing an important role in Alcatel-Lucent's business development in Africa. Ramy's appointment underlines our strong belief in this market and its potential, bringing with him strong sales and people management experience. I am very pleased to welcome Ramy in his new role and wish him every success."
Mr. Hashem holds a Bachelors degree in Engineering, Electronics and Communication from University of Ain Shams , Cairo, Egypt as well as Masters of Business Administration from University of Strathclyde, Glasgow, Scotland