GYEEDA trial was ethnic biased – REJOINDER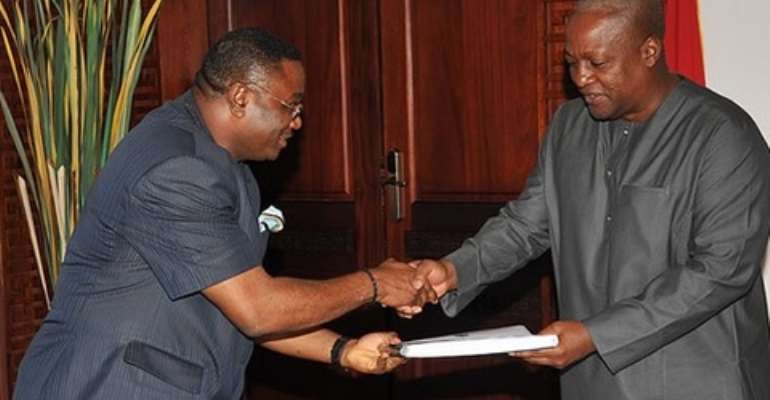 I read with utter shock the above by-line credited to lawyers of Abuga Pele and Philip Assibit. I quickly crosschecked the source of the news and realised it was from www.citifmonline.com. A very credible source indeed.
According to Joseph Kpemka, one of the lawyers for the accused persons-'all the members of the committee set to investigate the GYEEDA scandal come from the Volta Region' Really?
Joseph Kpemka went on to state that 'it was clear that these was a cover up for former youth and sports minister, Kofi Humado, whom he said should have been facing trail by now'.
According to the story, Mr. Kpemka made these comments during cross-examination of the last prosecution witness in the case, one Daniella Adu Anane.
I have been following the GYEEDA story keenly since it broke and have attended some of the court sittings. Indeed this is a story with many twists and turns. The salient facts however, remain sacrosanct.
Two main investigation committees probed the issue. The ministerial committee set up by Mr. Elvis Afriyie Ankrah and EOCO. Again the President set up an advisory committee to advise him on the issue.
Is Mr. Kpemka saying all these committees were composed by people of Volta descent? Is Mr. Kpemka also saying all the committees helped to 'cover-up' because of ethnic bias?
For a lawyer to play the ethnic card in court is to say the least amazing. However, it is clear that the lawyer for the accused persons lacked the needed facts to defend his clients. The utterance of Mr. Kpemka must be condemned. Individuals who seek to divide ethnic groups must not have a role to play in today's Ghana.
Mr. Kpemka must realise Mr. Humado had no hand in composing the committees of investigations that probed the issues.
However, the questions to which Mr. Kpemka should be addressing include;
Did Mr. Philip Assibit of the Goodwill International Group, do any work for which he must be paid?
Who are his cohorts who shared the ill gotten wealth with him?
Did they divert a cheque meant for MDPI into their private account?
Who are the other directors of Goodwill International Group?
Why did Mr. Abuga Pele mislead all who trusted in him to do the right thing?
For those of us in the Volta Region, we are watching these things closely. It is our hope that some elders from the North will call these individuals to order. They should not open the bottle that imprisons a genie. They cannot control it once it escapes.
Silas Aidam - [email protected]