#NigeriaDecided – Is That It?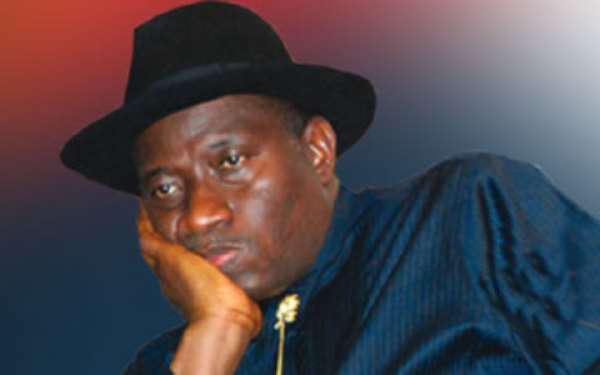 "History will judge those who stood up to be counted at a time leadership was needed" – Babatunde Jose, veteran Nigerian journalist.
And Goodluck Ebele Azikiwe Mainasara Jonathan prepares to vanish from the Rock, from the light. He will go down the ghetto of history as the first president in Nigeria to lose a re-election bid. The shock of the president's defeat is such that even the most vociferous of the president's supporters are now silent. It is a credit to Mr Jonathan, though, that he conceded defeat, that he is graceful in his loss.
His loss to the APC candidate, Gen. Muhammadu Buhari (ret.), a man much derided for his transgressions as a military head of state, a man I once had cause to criticize, calls for sobriety and introspection: The supposedly impossible can be made possible after all. Nigeria is changing. (No pun intended).
Before the presidential election, in the early days of the campaigns, I was one of those that believed Mr Jonathan would make it. In an earlier op-ed, in which I considered Mr Jonathan's power of incumbency and the habitual irascibility of the APC, I had described the president's chances of success a possibility gone to cliché. For once, in my writing life, I missed it. Nigerians are becoming more politically aware. It is a good thing.
The successful conduct of this election, and the decision of Nigerians to have a new leader at the helm, is a milestone for the country. It kindles, decisively, the fires of hope in Nigeria's electoral process and in Nigerian politics. I remember the Pulitzer Prize-winning Nigerian journalist Dele Olojede once described Nigerian politics as an acerbic minefield. Olojede was right; he is right. It is an acerbic minefield for the singular reason that there is much money to be made from politics in Nigeria. The abundance of cash is such that men lose their humanity, their cupidity distends beyond comprehension, and they become primeval beasts, ready to do anything and everything to retain power.
Thanks to increasing political education, everything done to thwart the electoral process, including enormous cash gifts and a supposed elder's choleric outbursts, failed ignominiously. General Buhari won. Buhari's victory, in a sense, is Nigeria's victory: For once, at least, the people's vote did count. It is the beginning, I am optimistic, of our growth as a democracy and as a nation.
We have copied from Ghana's seamless political transition and we must maintain it, build on it, better it. Before the election of March 28, 2015, like many other young Nigerians, I nursed an obstinate pessimism about Nigeria's elections and restrained myself from voting. My contention then, based on observation, was that votes didn't count. I had a change of mind and voted. It is a decision I do not regret.
Professor Attahiru Muhammadu Jega, the chairman of the Independent National Electoral Commission (INEC), Nigeria's electoral body, did a commendable job. In spite of the pressure on him, in spite of the scurrilous sallies on his person, he still had the equanimity to midwife a successful change in leadership in Nigeria. In a country where almost everything is for sale, and can be sold, Jega stands out, a lance of courage and candour, someone to be looked up to.
In the heat of the moment, as each political party takes stock of its losses and gains, it is easy to overlook the role the outgoing president Goodluck Jonathan played in our democratic growth and become vindictive and try to paint him a villain. A villain Mr Jonathan is not.
I think if Mr Jonathan so desperately wanted to stay in office in the tradition of Nigeria's biggest political exaggeration, his former mentor Chief Olusegun Obasanjo, he would have been adamant no card readers be used; he would have sacked Prof. Jega when it was technically still safe to do so – when the opposition to his government was not so robust. Mr Jonathan, it is not in doubt, ate only a few of the apples of political lessons Chief Obasanjo left in his bowl. He ate too few of them. And he slept...
He is awake now, beaten, and wondering what really happened to him. As you prepare to hand over to your successor, Mr Jonathan, permit me, sir, on behalf of a nation grateful for the little you were able to do while in power... permit me to split your name and give it back to you: Good luck.