Filipino killed, five wounded in Libya attack: security source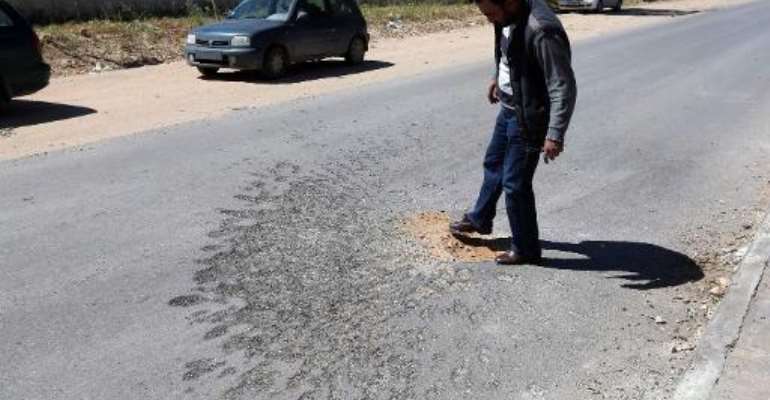 Zawiyah (Libya) (AFP) - A Filipino oil worker has been killed and five others wounded in a rocket attack on a coastal town west of the Libya capital, a Libyan security source said on Monday.
Three other Filipino oil workers were wounded in Sunday's attack on Zawiya, 40 kilometres (25 miles) west of Tripoli, the source said.
The four Filipinos were riding in a car when the attack took place, the source said, adding that a Sudanese man and a Libyan man who were driving separate cars were also wounded.
The foreign ministry spokesman in Manila confirmed the death of one of its citizens.
"Our embassy in Tripoli confirmed that one Filipino died in (a) bombing in Zawiya," spokesman Charles Jose said in a text message to AFP.
Libya has been wracked by conflict since the 2011 uprising that toppled and killed veteran dictator Moamer Kadhafi, with rival militias and governments battling for its oil wealth.
The security source said Zawiya falls under the control of Fajr Libya, a militia coalition that in August seized Tripoli, where it has set up a rival government and parliament.
There was no immediate confirmation by Libya's internationally recognised administration of the attack.
But an AFP photographer in Zawiya saw the apparent impact of a rocket attack in the middle of a road near a shuttered school in the town.
The wife of one of the wounded men told AFP it was the second time her husband was hurt in unrest in Libya.
"This is the second time for my husband," said the woman, a nurse who works at the intensive care unit of a hospital in Zawiya, who did not wish to be identified.
"We pray for everybody's safety here," she said, choking back tears.
Manila has evacuated more than 4,000 Filipinos from Libya since July, when Fajr Libya battled loyalist forces for control of Tripoli.
Despite the political and security unrest, about 4,000 Filipinos continue to work in the country, lured by high salaries, with many employed in hospitals, by engineering firms and oil facilities.
In January two Filipina women were among nine people killed in an attack on a Tripoli luxury hotel that was claimed by the Islamic State group.
Three Filipinos were killed in an attack in February on the Al-Mabruk oil field in central Libya, where eight Libyan guards were also killed.