US tells South Sudan rivals to resume peace talks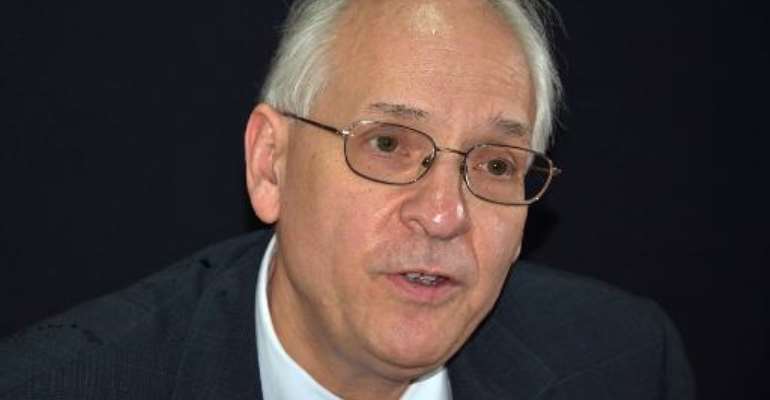 Juba (AFP) - The US envoy to South Sudan on Wednesday urged South Sudan's warring leaders to resume peace talks, and repeated warnings they could face sanctions for prolonging their civil war.
Speaking in the capital Juba, Donald Booth said there "is a way to peace through negotiations" and that these should not be allowed to drag on indefinitely.
"I believe there remains no military solution to the current crisis," he told reporters.
"But while achieving peace may be a process, that process cannot continue to drag on without results. The people of South Sudan have suffered and sacrificed enough," he added.
South Sudan won independence from Khartoum in 2011, thanks in part to support from Washington. But civil war broke out in December 2013 after its president, Salva Kiir, accused his sacked deputy Riek Machar of attempting a coup.
The ensuing fighting has left tens of thousands dead and provoked a major humanitarian crisis, and over half of the country's 12 million people need aid, according to the UN.
Both sides in the conflict -- government troops loyal to Kiir and Machar's rebels -- have also been accused of war crimes, including kidnapping children to fight, gang rapes and ethnic massacres.
Peace talks mediated by regional powers and held in neighbouring Ethiopia broke down earlier this month, and the United Nations Security Council has passed a resolution paving the way for targeted sanctions.
"If there is no peace agreement... the Council could act to impose sanctions on those individuals who are responsible for undermining the peace process," Booth said.
He also hit out at both sides for employing a "scare tactic" in saying that sanctions would hit ordinary South Sudanese.
"It's a way of trying to convince people that the interest of the few should remain paramount over the interest of the people of South Sudan," he said, asserting that any sanctions would be aimed at giving "an incentive for people to become serious in the negotiation process."
Booth's visit, during which he met with Kiir, came the day after South Sudan's parliament voted to extend the president's mandate by three years, formally ditching any plans for elections this year.
The move has been seen as going against peace efforts by regional mediators, who have been pushing Kiir and Machar to share power in a transitional government.
Booth, however, said the aim was still to push the two to quickly agree to form a transitional unity government that would pave the way for free and fair elections.