I was Possessed By The 'Demon Of Truth' - Greenstreet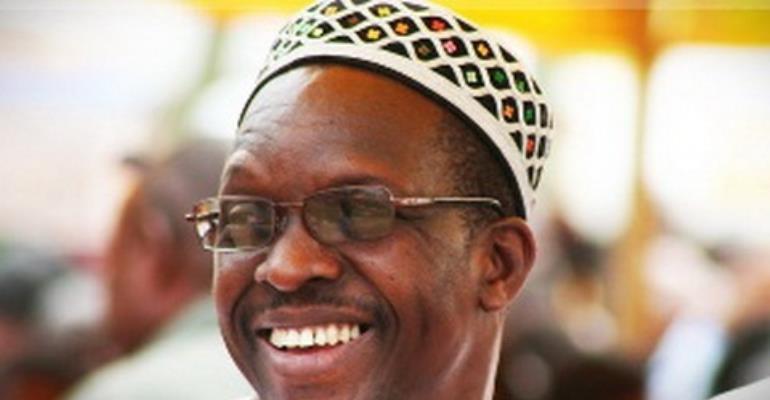 The General Secretary of the Conventions People's Party (CPP), Ivor Greenstreet, has said he was possessed by the 'demon of truth' which forced him to issue a damning verdict on government's performance.
This 'demon of truth,' according to Mr. Greenstreet, will be allowed to have its way until the National Democratic Congress (NDC) government sits up.
'Alban Bagbin referred to me as demonic and perhaps it is true; I was possessed by the demon of truth and if that should be the case, then it will continue,' he argued.
He made these remarks following the anger expressed by some members of the ruling party after he accused the government of inflicting hardships on Ghanaians while delivering the CPP's goodwill message at the recently held NDC congress in Kumasi.
Ivor Greenstreet in his address on Saturday said the much touted Better Ghana Agenda of the NDC government is yet to be experienced by Ghanaians.
'Apparently nobody, I mean nobody is seeing your better Ghana agenda; continuous dumsor, dumsor. corruption from top to bottom, left right inside out and all the challenges you are facing is suffocating the Ghanaian people,' he said.
His comments however infuriated some NDC members who described his assessment of government as ill-informed.
The Majority leader in Parliament, Alban Bagbin said he is convinced that Mr. Greenstreet made those pronouncements because he was 'demon possessed.'
But speaking to Citi News, Mr. Greenstreet defended his remarks saying, he spoke for the masses, who are suffering under the NDC government.
He said the existing socio-economic hardships will deprive many families from celebrating the Christmas festivities.
'For most of us, we are merely going to observe the 'bronya' [Christmas]; we are not going to celebrate it but clearly, the NDC members who have been exchanging their gifts, they are the only ones in Ghana who will celebrate Christmas so as I said in Kumasi, they should continue; we are watching them,' he said.
Source: Citifmonline.com