Ivor Greenstreet Spoke Truth To Power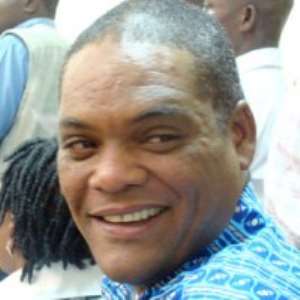 CPP UK and Ireland congratulates Ivor Greenstreet for speaking truth to power during the NDC Delegates' Congress in Kumasi on 20 December 2014.
We challenge the NDC ruling government to address the issues raised by our General Secretary: of erratic power supply, a faltering national economy and high rates of corruption within the governing party and their cronies in the private sector. We would like to restate the issues and hope that the NDC will be bold enough to give us reasonable answers.
NDC failed to supply fuel to thermal plants
In 2011, the Ghana Energy Commission projected that there is about 500-600 MW gap in the generation of power. They projected that by 2013, there will be no gap in generating power, but the challenges would rather be in securing fuel for the thermal plants. The consequences of the failure in the implementation of these policy measures are felt daily by Ghanaians, anxious about whether they will have electricity for work and home. Manufacturing companies are now laying workers off.
High Profile Corruption
Under the watch of the NDC, political appointees and their cronies in the private sector have embezzled public funds. A few weeks ago, the President said that he has prosecuted 300 cases of alleged corruption. However, we are yet to be told who embezzled public funds from GYEEDA, SADA and the National Service Scheme, and for miscreants to pay back what they have looted.
Failing Economy
NDC cannot hide from the free fall of the cedi in the past few months. The Ghanaian cedi experienced more than 25 percent depreciation this year, making it the worst performing currency in Africa, pushing inflation above 16 percent. Furthermore, Standard and Poor downgraded Ghana's economic rating to (B-) in September 2014. This development has contributed to the erosion of ordinary workers' income and their standard of living. For these and other allied reasons, Ivor Greenstreet has every right to speak out on behalf of the longsuffering Ghanaian citizens, to the ruling government.
NDC Disrespect Persons with Disability
We found the President's and Sam George's comment of selective myopia and that "Ivor needs an elevation to see the Better Ghana" appalling and in very poor taste as well as other senior NDC members comments since. These statements go to show how elitist and out of touch the NDC has become. CPP is proud to be the Party, which promotes equal opportunities regardless of a person's background, gender, religion, ethnicity and disability.
We are not perturbed by the name-calling and bullying tactics of the NDC. The CPP is committed to fighting for social and economic justice for all Ghanaians without discrimination.
Signed
Nana Yaw Buobu
Director of Communication, CPP UK & Ireland
[email protected]
www.conventionpeoplesparty.org
00447806814538