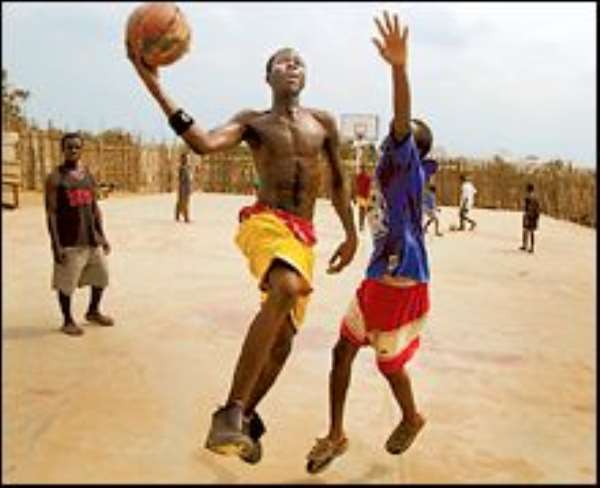 The Buduburam Refugee Camp in the Central Region has been gripped by an AIDS scare sending many of the refugees looking for lodging outside the camp. Emergency plans are being put in place to curb the spread of the deadly disease.
Statistics have it that a total of 22 cases of HIV/AIDS were reported at the St Gregory Catholic Clinic at the camp between August last year and April this year. Of the number, there are only four survivors.
Out of the cases, nine were males and 13 were females. These disclosures were made at an AIDS workshop organised by Self-Help Initiative for Sustainable Development (SHIFSD), an NGO, for opinion leaders at the camp.
It was to introduce them to the "Stepping Stones" methodology, which emphasises responsible sexual behaviour in curbing the spread of the HIV/AIDS menace.According to Mr John Farmah of the St Gregory Catholic Clinic, considering the environment at the camp, there was an urgent need for more campaigns to help spread the message.
He said that though the situation was not very encouraging, it had improved over the last few years due to AIDS awareness programmes in the area.In his address, the Executive Director of SHIFSD, Mr Jeremiah Burgess, said the prevalence rate at the camp was frightening, adding that there was an urgent need for intensive education campaigns at the camp.
A representative of Action AID-Ghana, Nii Abetey Mensah, said the stepping stones methodology would help people to understand the need to adopt responsible sexual behaviours, adding that this was crucial if the fight against the HIV/AIDS menace would be won.