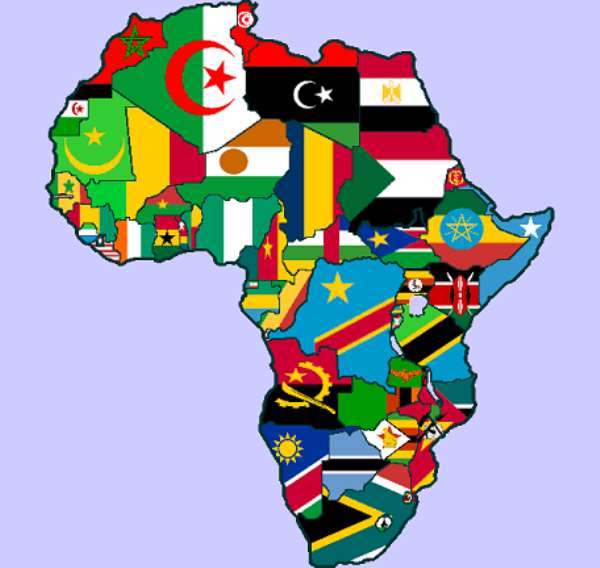 Funke (surname not given) is a lady in her late 20s. She relaxes her hair at least once every month. This is apart from the weekly treatment she gives her hair. She is oblivious of the damages she is causing to her hair till her hair begins to pull out. The scalp of her head is touched. The stench from it is irritating. She is not sure the wound will not degenerate to a chronic ailment such as cancer.

Physicians in an undisclosed hospital in Port Harcourt, the capital of Rivers State, where Funke is taken to, counsel that most Nigerian women are unaware about the unfriendly chemicals that are contained in hair relaxer. They inform that women who use hair relaxer expose their-selves to dangers. The medical doctors' presage is also that the companies that manufacture hair relaxer do not indicate all the chemicals they use in manufacturing it, for the fear of going out of business.
The medical doctors as well, notify that an account by Oxford University Press, which is made accessible in the American Journal of Epidemiology (January 2012) has it that premature puberty in young girls and uterine fibroids have a relationship to hair relaxer, and this is especially common among African women. Funke says that she started using hair relaxer as early as 9. The reason is that she had thought that European women were more attractive with their hair.
'I can remember then that my mother was not pleased with my obsession for hair relaxer. She always told me that my natural hair was important and that I should be proud of whom I was, but I would not listen.
'I can also remember reading what has just happened to me in a health magazine earlier, but I turned a strong opposition, believing that the victim perhaps, used something different and did not realise the effects,' Funke regrets.
The doctors articulate that what has happened to Funke is 'body dysmorphic syndromes'. They declare that there is a marriage between those that practice 'carcinogenic skin whitening' and those who practice the use of hair relaxer. They verbalise that 'ingredients like parabens and in particular phthalates' are potentially harmful chemicals contained in hair relaxer, which 'soften and increase the flexibility of plastic and vinyl.'
Relaxer Palaver Started
According to 'History of Black Hair From the 1400s to Present', the complex of the likes of Funke in imitating Europeans started since 1444 to 1954, within which Europeans operated on Africa, wearing convoluted hairstyles, including locks, plaits and twists.
It is ascertained that African language, culture and grooming and tradition begin to disappear, when the first slaves were brought to Jamestown. As a result, Europeans debased Africans and called their 'black hair' 'wool', hence the minds of the slaves could not be relaxed again and they started losing their more highly-structured African hairstyles.
When the slaves lost 'the combs and herbal treatments used in Africa', they resorted to using 'bacon grease, butter and kerosene as hair conditioners and cleaners.' According to the source, 'Lighter-skinned, straight-haired slaves command higher prices at auction than darker, more kinky-haired ones. Internalising colour consciousness, Africans promote the idea that those with dark skin and kinky hair are less attractive and worthless.'
The testimonial goes supplementary that even as the ugly trade of slavery ended, African women who style their hair like European women are looked upon as secure. 'Good' hair becomes a prerequisite for entering certain schools, churches, social groups and business networks,' the informer says. 'Metal hot combs, invented in 1845 by the French, are readily available in the United States. The comb is heated and used to press and temporarily straighten kinky hair.'
Madame C.J. Walker, who is later featured in the Guinness Book of Records as the first American female self-made millionaire, according to the source, develops a range of hair-care products for African hair. 'She popularizes the press-and-curl style. Some criticize her for encouraging black women to look white. Marcus Garvey, an African nationalist, however, urges followers to embrace their natural hair and reclaim an African aesthetic.'
An historian adds: 'In the wake of Africa's independence in the 1960s and early 1970s, Africans returned to wearing natural hairstyles. Afros became popular in the African world as a fashion and political statement. Afros and natural hairstyles embodied an era of new found freedom and self expression.
'As a political statement that grew out of the civil rights era in the USA, the symbolism was perceived as a threat to governments... During the 1980s, straight relaxers became popular again... Natural hairstyles began to fade. In part, this was due to changes in fashion and taste.'
Effects of Hair relaxer
Investigations are that with the use of toxic ingredients in making hair relaxer such as sodium hydroxide, calcium hydroxide, guanidine carbonate, guanidine hydroxide, thioglycolic acid, lithium hydroxide, amongst others, relaxer causes scalp irritation, skin burns, permanent scarring, deep ulcerations, skin drying and cracking, dermatitis, irreversible baldness, eye damage, including blindness and weak, dry, broken and damaged hair.
'Relaxers, whether with or without lye, have a very high pH (very near the top of the scale). In other words, they are caustic. Relaxers break the hair down. Relaxers work because they break the bonds that actually give strength to the hair.
'This causes the hair to straighten. Therefore, relaxed hair is, by definition, weaker than natural hair. Relaxers also deplete the hair of sebum (the oil your scalp secretes). Combine that with heat and you can really end up with a problem. Hair that has been straightened will be weaker than if it were natural and will be more prone to problems,' reveals a source.
Upon Dangers Of Hair Relaxer
Many Africans are wont to saying that they cannot give up relaxer unless they shaved all their hair. 'Honestly I cannot be, perm free,' said cosmetologist Ogechi Chidi interviewed in Port Harcourt. 'I have attempted to go natural, but it has always been a challenge when I do.'
IB Ohownda, a banker with a bank in Port Harcourt said that all that she has found out is that life is a game of luck. 'While scientists are doing their job, I can say that they are always looking for 'association' of the bad side of things to study and publish. So, leave me with my relaxed hair,' she said.
A lady who would not give her name for the fear of print, said that she has had her fibroids removed in 2010, but has not yet seen the reason to stop using hair relaxer. 'Although, I had troublesome fibroids, but am still using my hair relaxer and won't say that the fibroids were as a result of my use of hair relaxer,' the lady said.
Advise
Findings are that the main chemical used for years in producing hair relaxer has been sodium hydroxide: 'a powerful alkaline caustic otherwise known as lye. Sodium hydroxide is used in products like Draino to dissolve hair in drains. It's also used in depilatories to dissolve hair...' According to US Food and Drug Administration (FDA) biologist Lark Lambert, "People may think because it says 'no lye' that it's not caustic."
A friend of one Amaka says that she recalls walking into a Longs Drug store to purchase a perm. The pharmacist (older 'white' gentleman) said, 'Young lady, what you people put in your hair amazes me. I'm surprised you have any hair left. If only you knew how harmful those products are you would never use them. The chemicals in those products should be considered deadly.'
This fellow is today wondering what her hair could have been like if the gentleman had not used 'you people', a statement she finds, is targeted to Africans. This recipient of the advise, however, believes that 'studies are never 100%', but anything chemical has to be contemplated on and be mindful about.
'Chris Rock's movie entitled 'Good Hair was excellent. Straight hair looks nice but at what price (money and health)'. Anything applied to the skin is absorbed by the skineverything from head to toe,' said Boma .I, a public affairs analyst.
Odimegwu Onwumere, a Poet/Writer, writes from Rivers State.
Tel: +2348032552855
Email: [email protected]
www.odimegwuonwumere.wordpress.com