NPP has no intellectual property rights over free SHS- Mahama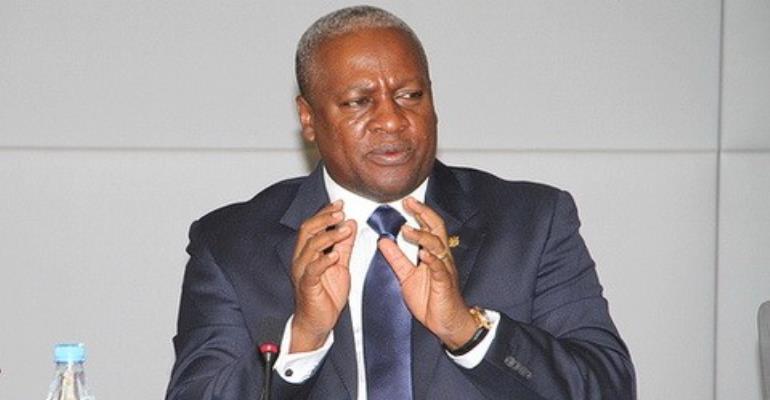 President John Mahama has dismissed accusations he stole the progressive Free Senior High School policy from the opposition New Patriotic Party.
According to him the policy is not the intellectual property of any single individual or political party.
The policy has become yet another subject of controversy after the president in his State of the Nation address announced the policy was going to be implemented beginning 2015-2016 academic year.
The NPP claims the NDC has made a hypocritical u-turn on the policy they so bastardised during the 2012 electioneering campaign.
The NPP and its flagbearer Nana Akufo-Addo made free SHS their flagship campaign policy but it was heavily criticised by the NDC and its allies.
The president's announcement of the policy and the intent to execute it next year have sent tongues wagging.  Speaking to students at the University of Winneba on his two day working visit to the Central  Region the president said nobody has intellectual property rights to the policy.
"I was accused of having stolen somebody's idea. Ladies and gentlemen, the last time I checked with the Registrar General's Department nobody has  a copyright to free SHS," he said.
He said the position of the NDC in the 2012 election was that free SHS had to be implemented "progressively" and that is exactly what they have done.
The president said he has received a roadmap from the education ministry on the implementation of the policy and will go according to that.
By the roadmap, he explained, government would abolish fees for both day and boarding students of Senior High schools in the 2015/2016 academic year.
While the boarding students would pay only boarding and feeding fees in the beginning, day students would not pay anything for their education, he noted.