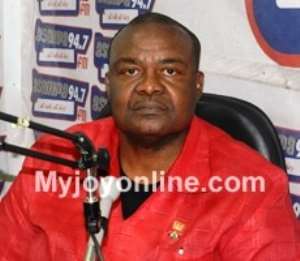 A communication team member of the ruling National Democratic Congress ( NDC), Kakra Essamuah says the implementation of a progressively free Senior High School (SHS) education is a fulfillment of its manifesto promise.
That promise he insisted is in accordance with Article 25 of the 1992 Constitution.
According to him, the NDC as a social democratic party owes it a duty to improve the living standards of Ghanaians including putting in place measures to make secondary education accessible to all.
Kakra Essamuah was reacting to the controversy surrounding the implementation of the free SHS policy by government.
The opposition New Patriotic Party (NPP) has accused government of stealing its flagship campaign promise in the 2012 elections. It also said the NDC's u-turn on a policy it fervently opposed in 2012 smacks of hypocrisy and double standards.
But Kakra Essamuah on Asempa FM's Ekosii Sen programme Monday said the NDC "never said we don't believe in free education" during the 2012 campaign.
He explained that the position of the NDC was that "Ghana was not ready for free SHS [because] at the time we needed to improve on quality and access".
Kakra Essamuah added that the position of the NDC on free SHS in 2012 was endorsed by the people of Ghana that is why they voted for them.
He described as unfortunate the 'noise' being made by the NPP when it championed free SHS in 2012.
Kakra Essamuah said the NDC is laying the foundation for the introduction of free SHS in 2015 by building community secondary to improve access.
In a rebuttal, Former NPP Member of Parliament for Okaikoi South, Nana Akomea said he is not surprised at the defense being mounted by the NDC because "hypocrisy and dishonesty are NDC's biggest problem".
He indicated that even if the truth stares the governing party right in the face, it will find a way to throw dust into the eyes of Ghanaians.
 Nana Akomea wondered whether the issues of access and quality – the basis on which NDC opposed the free SHS have been addressed.
 He maintained the NDC plagiarized the NPP idea and challenged the party to admit it to save the little integrity it has left.