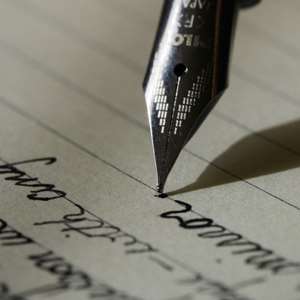 Former US Secretary of State Madeleine Albright said ''It must be of concern to us whether through indifference we allow our future to waste away the abuse of our freedom, than to defeat the dangers and seize the opportunities, we must be more than an audience, more even than actors, we must be the authors of the history of our age''.
Kumawuman has suffered unnecessary chieftaincy and avoidable inconsequential litigation for far too long.
This has led to underdevelopment in all aspects of the society.
Kumawu has no good public toilets, no potable pipe water, bad roads, no hospital but health center, which is questionable, no community center, small-congested market place, no public library and among others.
After the death of Barima Asumadu Sakyi the Omanhene of Kumawu on Wednesday 11th July 2007 thought the litigation in town was over but the contract litigant took it from different angles.
Kumawu have blessed with vast resources, the power of our talents and the personalities of our people, let us now grasp the opportunities before us and meet the challenges to survival to make Kumawu the most powerful town in Ghana.
Now that Dr Emmanuel Yaw Safo Asante has been nominated out of, the seven candidates to hold the gun of Barima, let all support him for our betterment.
People should know that the Barima Stool of Kumawu always select it choice and if you are not the choice you can do anything, but you cannot ascend into the throne.
Is very painful to lose something you cherish but note that only a person can be selected to be the chief at a time.
Let there be peace in Kumawu folks, let us go all out and cripple contract litigants in Kumawu so to give way to progress.
We cannot afford for some people use litigation as their source of livelihood at the expense our generational growth.
Dr Safo, history has demonstrated that the most notable winners usually encountered heartbreaking obstacles before they triumphed. They won because they refused to become discouraged by their defeats. Is time you use this opportunity to unity and inculcate all people in you chiefdom for better Kumawu.
To all folks it is nothing original to say nor is it difficult to understand that active participation is the key to orderly progress, let us all develop Kumawu and enjoy it.
Martin Luther said we must learn to respect those who do not necessarily agree with us or do not belong to the same group with us, they may achieve a new understanding of the human relations involved.
To Rockson Adofo and John Fosu (Manu and Osei) let us all help and stop the mere divisionalism.
Nikita Khrushchev said If you feed the people just with revolutionary slogans, they will listen today, they will listen tomorrow, they will listen the day after tomorrow, but on the fourth day, they will say to hell with you''. The good people of Kumawu have seen the light.
To Adofo and Fosu the first Corinthians 6 verse 12 say All things are lawful for but not all things are helpful.
To Adofo Rockson insult Asanteman and others will not help, this does not mean that you cannot say things when they are bad. Know that you may ignore your ignorance but your ignorance will not ignore you in the public
Martin Luther King said as long as the mind is enslaved the body can never be free, psychological freedom, a firm sense of self-esteem, is the most powerful weapon against the might of physical slavery
I know you have prejudiced you minds but you should try to diffuse the wrong notion and contribute you quota to Kumawu.
You should know that there are two people that can never be forgotten in a nation, the man who turns a nation to a forest through unproductive life style and the man who turns a forest to a nation by being productive
- Plato.
Dr Safo No matter what you do you will always have critic but now you have the opportunity to choose the best to serve you people. You have fought a good fight, you have finished the course, and you have kept the faith.
Alexander Afriyie (Alexooo)
USA